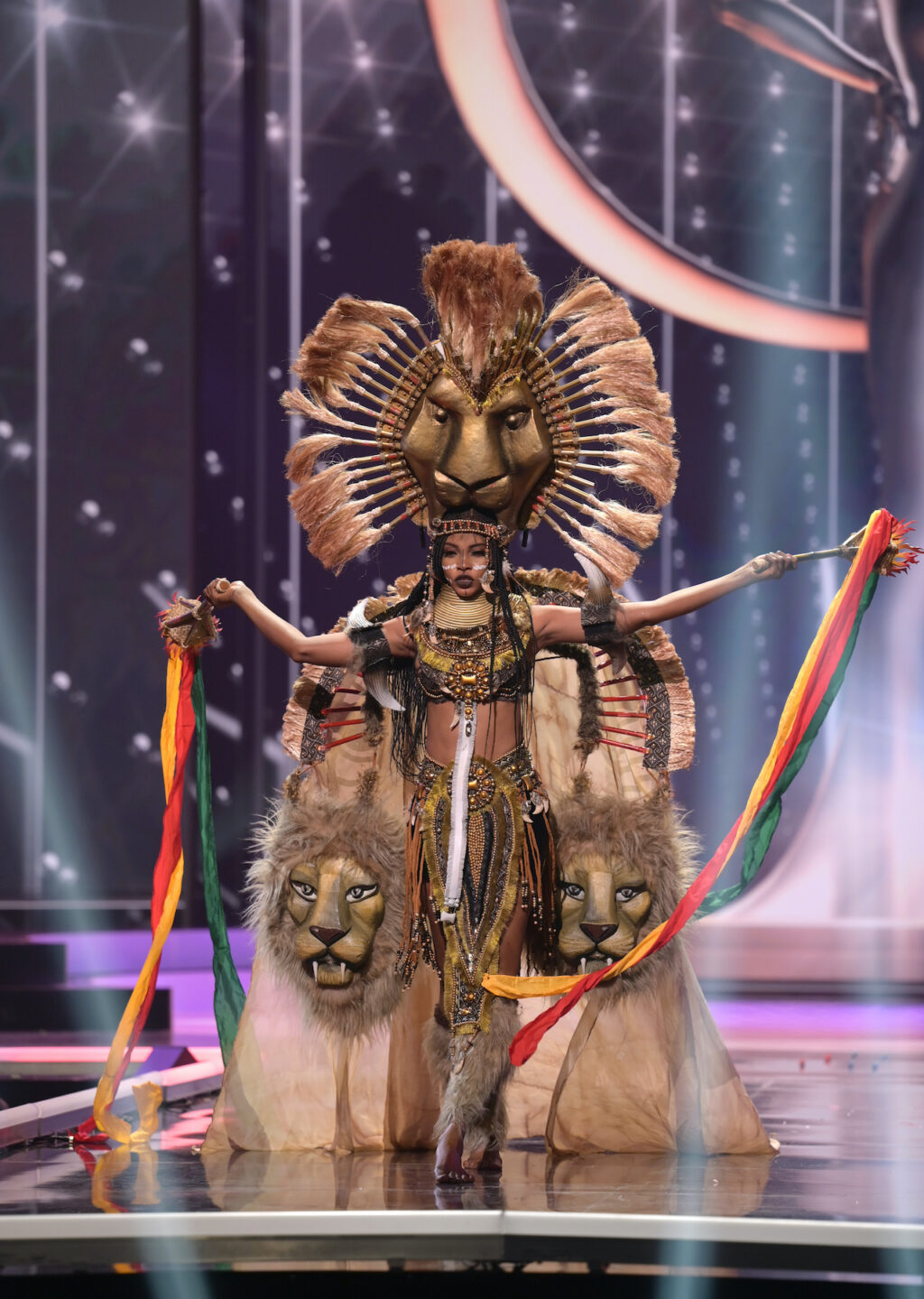 KOSSINDA ANGELE : FIRST CAMEROONIAN PAGEANT AT MISS UNIVERSE .
28-year-old Cameroonian pageant Kossinda Angele is patriotically representing Cameroon at Miss Universe National Costume Competition in Miami , Florida, organised by IMG and Endeavour.
She graced the stage at Seminole Hard Rock Hotel and Casino with a Cameroon-customized elaborate ensemble designed by Filipino fashion student Kennedy Gasper.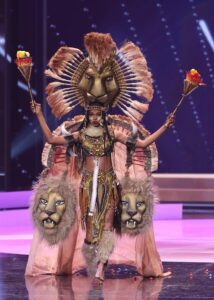 Inspired by Cameroon's national totem ; a Lion, the accoutrements include a lion headdress, Cameroon's flag , a backpiece that fans out into two lion faces on her sides, a gold neckpiece, a beaded top and bottom, and furry shin warmers.
She is a former participant of Number One Girl organised by Nde Ndifonka "Wax Dey".
Congratulations
#nexdimempire