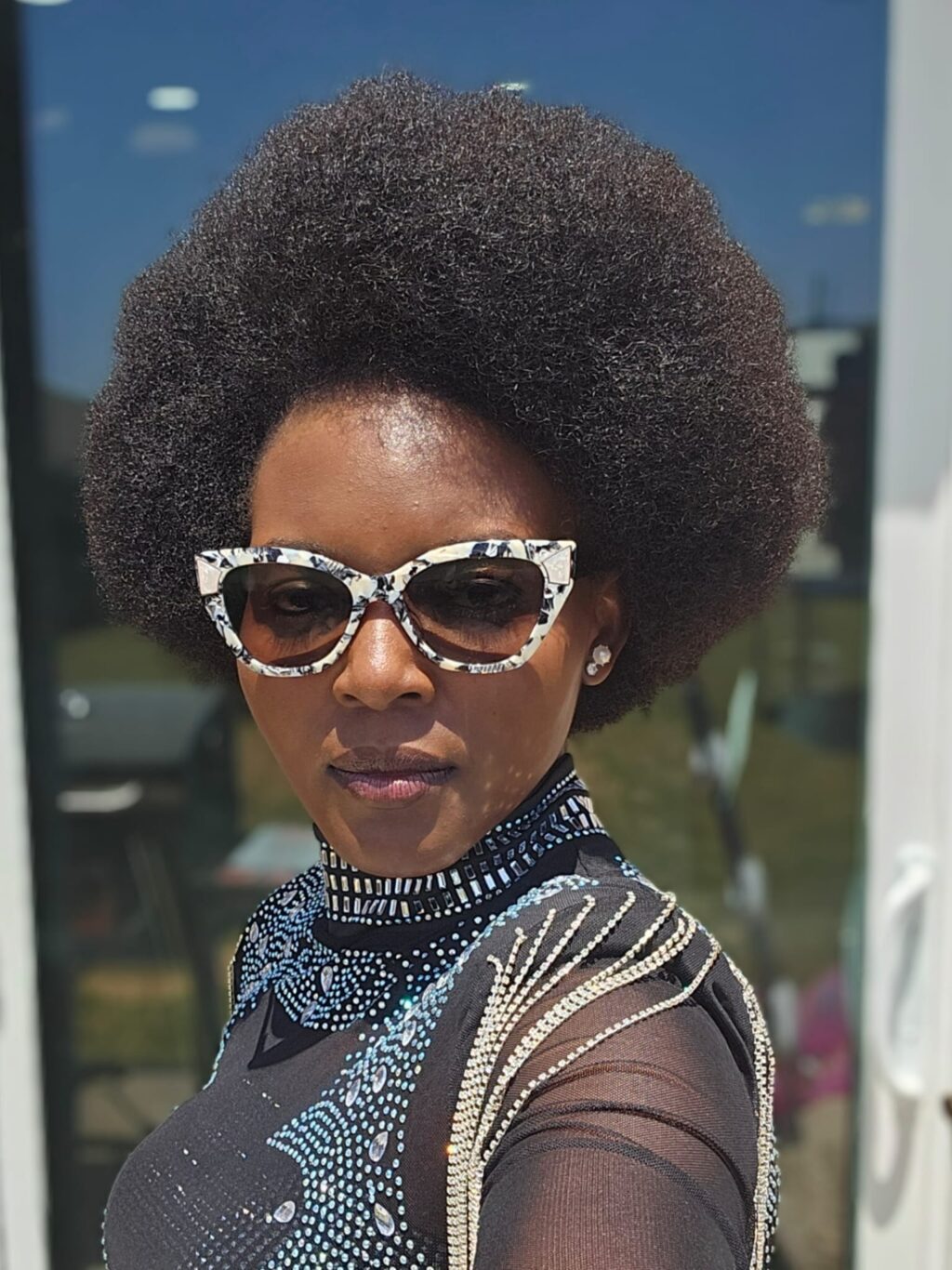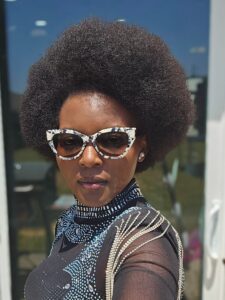 LAMIRA is a refined Cameroonian music sensation. She has unveiled a soothing tune titled "Debe Bu". Nexdim caught up with her for an exclusive interview about her music career and ambitions.
Briefly introduce yourself.
LAMIRA: Let me start by saying, I believe it is never too late to start. I am a 38 year, old mother of 4, who is on a mission to teach her kids by example that you can be anything you put your heart and mind to. I am a passionate music lover and have been singing since my Sunday School days. After learning to not just sing but to write songs as well, I saw an art I love come full circle and my husband of 15years is understanding enough to allow me share that art with anyone kind enough to give me a listening ear.
What inspired you to indulge into music?
LAMIRA: Frank Ocean expressed "when you're happy you enjoy the music but when you're sad you understand the lyrics". This explains why I indulged into music. It is my companion in all weather and soothes in a way that family and friends alone cannot. Music doesn't judge you and won't leave you. Being a huge consumer of music has helped in my songwriting to the level that I can now use songwriting as an escape as well.
How do you describe your genre of music ?
I am greatly influenced by a variety of genres and can see the influence of such variety in my music. However, I will describe my genre as Afro-folklore, Afropop, Afro-Jazz or a combination of such, depending on what piece you are listening to.
What themes do you convey in your music?
Nostalgia is a big one for me maybe because I live in the diaspora and cannot get to do most of the things I did growing up back home. I also sing about self confidence and self love, gratitude, appearance vs reality, unity amongst others. There's more than enough negative energy in the world and I am all about a positive reinforcement.
What accomplishments do you see yourself achieving in the next five to ten years ?
I will like my music to reach more people than it does now and I believe some major collaborations can help expand that fan base. I should have some albums out by then but again, this will largely depend on the number of kind people out there that want to lend me their ears. I am hoping for major collaborations and tours down the line.
What makes you passionate about music ?
Music is very sentimental and can evoke memories or simply lift the spirit. I hang onto music a lot because it is the most tangible memory I have of my mother who passed away in Nov. 1999. The duets I did with her on our way to the farm or market are now my priceless memories of her. Nothing walks me through my happy or sad moments like music and the fact that it is always there unconditionally and unjudgementally is just mind blowing.
Tell us about your latest single "Debe Bu".
I usually write a song and take to my producer to create its beats but this was different. He had created this beat and sent to me to see what I could do with it and that is how "Debe Bu" was born."Debe Bu" is a chill song that reminds us that life is no competition and that we treat everyone with kindness, take everyday as a blessing and express gratitude in rain or shine.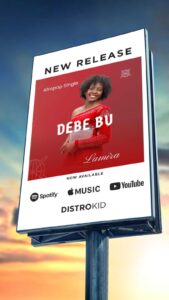 How has the reaction been since you released your debut single?
I have received an outpouring of support, the most common compliment being the fact that my voice in this particular piece is sultry and so pleasant and soothing. The number of strangers that reached out to me expressing how great the song is, some asking me to be ready for the song to blow beyond proportion is beyond encouraging.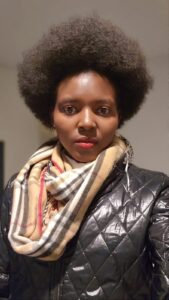 Who is the ideal Cameroonian artist you wish to collaborate with?
A collaboration to me is a great window of opportunity and having that honor will be great irrespective. However, I believe I can blend in well with Vernyuy Tina considering that we have a similar kind of melange in our lyrics. Charlotte Dipanda and her acoustic vibe will also be an easy fit for me. Tzy Panchak has the magic of fitting in any song so a collab with him will be awesome. Also, rap has a place in every song if you make room so Tenor, Cleo Grae, Jovi, Boy Tag, Askia and more, we do how?
You are an amazing singer. Have you ever participated in any music competition?
Thank you so much for the compliment. I have been a very shy person for most of my life. I couldn't dare enter a competition because I couldn't stand the spotlight. I guess age comes with confidence and I have finally learnt to be comfortable in who I am and am trying to teach my kids that so that they don't wait till the late 30s like me to start living their true purpose. I mostly competed and won prizes as a choir and cannot try to take credit for what we achieved as a group.
Which Cameroonian artists do you listen to?
I listen to way too many Cameroonian artist so be ready for a long list in no particular order; just as I remember them.
Vernyuy Tina, Charlotte Dipanda, Rinyu, Mr. Leo, Locko, Salatiel, Awu, Daphne, Asaba, Phil Bill, Tenor, Cysoul, Bailey Blanche, Tzy Panchak, LadyPonce, Magasco, Libianca, Kameni, Awu, Ulanda, Maxy Manor, KO-C, Krys M, X-Maleya, Grace Decca, Ben Decca, Jackie Kingue, Petit Pays, Emile Kangue, Koto Bass etc.
What are the difficulties you face in the artistic field and how do you overcome them?
Introducing a new artist in this very saturated music world is a tough job. People like to stick to what they know and hardly open up to trying something or someone new. Having an audience to listen to the numerous weeks of work that you put in to make a 3 minute song has not been easy. Social media being the way it is has boiled down to how much you have to offer in challenge prices to entice people to give you an ear. I am grounded by the maturity that comes with age and really feel bad for the younger ones out there that end up depressed by such difficulties. I believe the right time will come with the right opportunity for a breakthrough. I am focused on making good music and hopefully becoming so good that no one can ignore.
Are you working on any forthcoming music project?
At the moment, I am focusing on creating back to back singles so that I have a good repertoire whenever I am called for a live performance. I only have 3 songs so far and have been called to 3 events; to be the opening act for an X Maleya concert in Dallas, an annual Menchum convention performance with Emile Kangue in Houston and and opening act at Lady Ponce's concert in Dallas. These have been the highlight of my career so far along side other private event performances. Performing at these events have been very fulfilling but left me with a reminder that I need more songs sooner than later.
What's your key message to fans of your music?
I'll encourage them to strive to live a balanced life. We chase the money that pays the bills everyday but for the majority of people, that job does not line with their passion. Keep the job for it is needed but make room for that passion that sets your heart and soul on fire. Remember happiness is an inside job. Be you unapologetically as long as you're not hurting anyone else in the process!