Cameroonian RnB,Hip Hop artists are working hard to upgrade the standards of their audio and video production quality to measure up with international standards.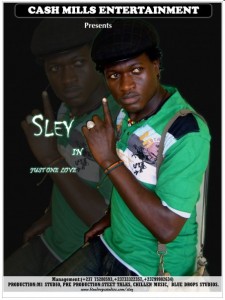 Dr Sley Reggae, Rn B artist is one of the Cameroonian artists who is taking his music to a different level.He has recently been working with Edwin,a prolific Cameroonian music producer from Denmark.
Despite the fact that this album has been awaited for close to 3 years now without any fixed release date, recording of this same album has moved from Street Thugs Studio to DJ Hopkins,re-recorded at M1 Studio,to Chillen Muzic and finally re-programmed and recorded by DJ Edwin,Dr Sley vehemently believes in his potentials and the kind of standard he desires to achieve.
He is a very talented artist with a powerful voice and also a ground-breaking performer.
Dr Sley recently took a flight to neighbouring Nigeria where he hooked up with renown video producer Akin Alabi who has worked with artists in the light of Timaya.
The video is off the hook.
enjoy !!
FIRST DAY by Dr SLEY