French R n B star of  Congolese descent, SINGUILA , best known for popular hits like 'Ma conscience', 'C'est trop' and  'Aicha'  shall be performing at Douala-Bercy, Cameroon on Saturday , 28th August 2010.  Worthy of note, Cameroonian R n B crooner , Duc-Z who released his debut album titled "Art & Biz attitude'' on March 27th this year has been honored to be an opening act.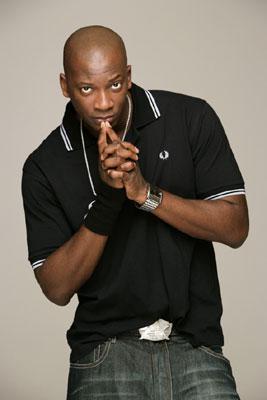 ENTRY FEE: 10.000 Frs
V.I.P STATUS: 15.000 Frs
Duc-Z first featured on NexDim on August 7th 2009 after representing Cameroon at the Gabao Festival 2009 in Libreville. Remember copies of Duc-Z 's new album are still available . You might be interested in grabbing a copy by contacting:
ulrichcoco2000@yahoo.fr, http://www.myspace.com/ducz237 , +23799120020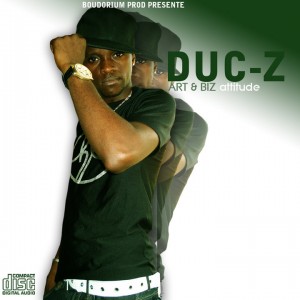 Biographie de l'artiste

Aux âmes bien nées la valeur n'attend point le nombre des années. De son vrai nom DJOUMESSI Ulrich Coco, DUC Z est né le 27 octobre 1987 à Douala. « DUC sont les initiales de mon nom et Z est la lettre de l'alphabet la plus proche de mon jour de naissance » dit il. Il a, pour un artiste aussi jeune, un parcours que bien des chanteurs plus expérimentés et âgés pourraient lui envier. Duc Z entre en musique comme on entre au couvent ou au séminaire. Il commence très tôt vers l'âge de 10 ans par la danse où il excelle. Au ly.bi.bo de bonaberi qu'il fréquente et dans son quartier Bonabéri où il habite, il est remarqué dans des imitations assez extraordinaires de Michael Jackson qu'il exécute à merveille, tant sur le plan gestuel que dans le chant, grâce à sa voix fine comme celle de son idole. Mais assez rapidement il délaisse la danse pour se consacrer presque uniquement au chant. Très vite il se fait remarquer par ses qualités vocales créatrices. A 14 ans il est membre créateur du Concept Homonyme, avec son ami Franky P, autre grand nom de la scène R&B au Cameroun et Armel Weladj. Le concept Homonyme accompagnera Alain Manga dans l'album Dis Moi en 2003, album qui sera une très bonne fusion entre la musique camerounaise et le R&B. Il fera éclater au grand jour le talent d'un jeune prodige nommé DUC Z. Une année auparavant il participe à la compilation Trop de Style. Il sera aussi présent comme artiste invité à la plupart des grands concerts organisés au Cameroun (Driver, Willy Denzey…) et des nominations à divers prix et récompenses.
Dimanche 19 Avril restera sans doute à jamais graver dans la mémoire de Duc Z, ce jour là il a été choisi par un jury composé de Hans Mbong (directeur du festival couleurs urbaines), Alain Dexter (CRTV), Alain Tchakounté (Cameroon Tribune), Dany Zié (kamerhiphop.com) et Arthie (webmaster du gabao hip hop festival) pour représenter le Cameroun au festival Gabao du 11 au 14 juin 2009 du coté de Libreville. Il a devancé one face, Mystère, kazam laflam de Douala et One Love, Oliviera, cirially, Z-yang, Samory Ali de Yaoundé.