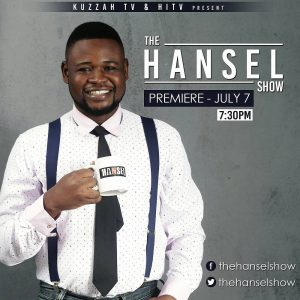 Kuzzah TV is proud to announce the second season of The Hansel Show. The comedy show returns for a second run on July 7. Hosted by Cameroon comedian Ngwane Hansel, the show will air on Hitv and will be available online on its official platforms. The show comes up every Friday at 7:30pm.
The Hansel Show is a very topical comedy show, based on a news report format. Comedian Ngwane Hansel seeks to tackle daily events with his usual touch of edgy, intellectual humour. Common topics like social life, religion, politics etc will be given a comic makeover.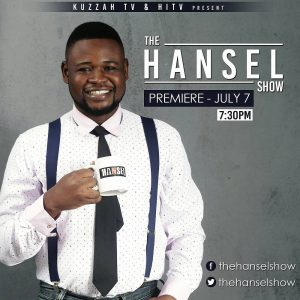 The first season ended in January, and six months after, the audience will expect a new look. The host's traditional regalia will be swapped for a more classy "tie and suspenders" look which sets him apart. The "Hansel mug", however remains. After all, it acts as his co host!
The show is created and presented by Hansel, with Eta Frank and the former acting as the show runners. The 2nd season will run for 3 months, and will have surprise celebrity guests.
Facebook: facebook.com/thehanselshow
Instagram / Twitter:  thehanselshow
https://youtu.be/EnOzffOn8gs