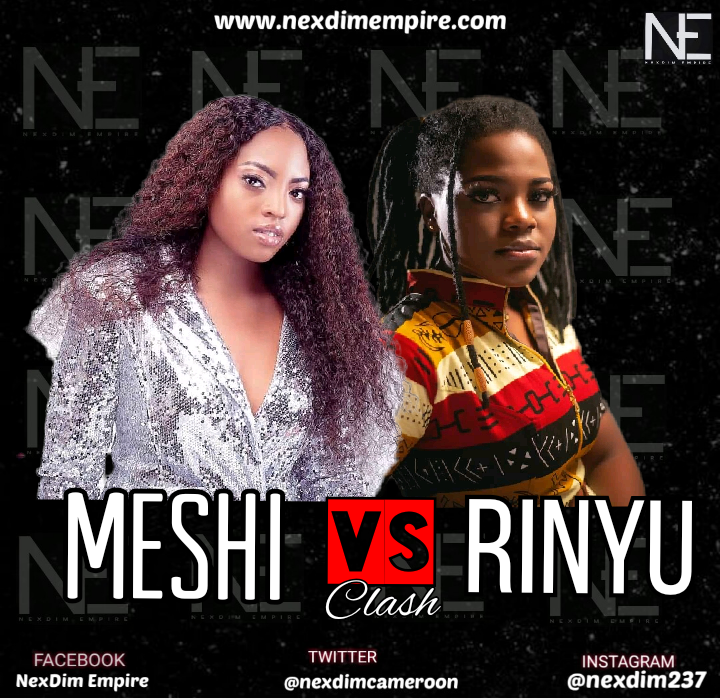 ?? Meshi says she was snubbed by Cameroonian female artists
Interviewed by Norway-based Cameroonian host MC Charlene , Meshi was asked why her recently released album "For My hand" doesn't have collaborations with Cameroonian female artists. She outspoke how she contacted the female artists but she was slighted them.
Some of the artist's she reached out to were ; Daphne, Kameni, Nabila  , Rinyu and Sandrine Nnanga . She stated;
"I really wanted to work with many female artists as possible , so I contacted them but all of them gave me excuses.  Daphne showed me interest at first but after she kept turning me around and I was not gonna stick around…Kameni said I'll see…Nabila said she'll ask her team and never got back to me"
She also mentioned Mr Leo who jokingly charged her 5 million and asked her to send the song. She forwarded the song but the singer didn't reply .
Meshi felt more bruised by RINYU .
She said RINYU wanted her to go to the studio and do a song and send to her team to confirm whether they are ok or not with it before she can drop her voice on it.
However,  the lone female artist on the project Sandrine Nnanga embraced the project and participated in it.
What can you say about this ?
#nexdimempire