The German media constantly talks of the Cameroonian student, Robert Atangana Manifong based on his short film entitled "Vienne".

He shall  be attending this year's edition of  "Africa in motion" (AIM) in Edinburgh, Scotland with his short film  from the 21st of October to 5th November 2010 . "Vienna" was chosen among many by the organizing committee of this annual film festival. His film already raised interest at the  "Green Film Festival in Seoul", ever since the beginning of this year. "Vienne" shall be premiered at this year's edition of  "Africa in Motion"  film festival in Edinburgh, Scotland, and on BBC.
It shall also be premiered online on  www.africa-in-motion.tv .

AiM is the biggest African film festival in the UK and screen dozens of films from all over the continent, including shorts, documentaries and features. A number of African filmmakers are in attendance each year to talk to audiences about their work and the screenings are accompanied by a variety of complementary events such as discussions, masterclasses, seminars and music events.
The festival's main goal is to overcome the under-representation of African film in the UK and to introduce Scottish audiences to the riches of African cinema.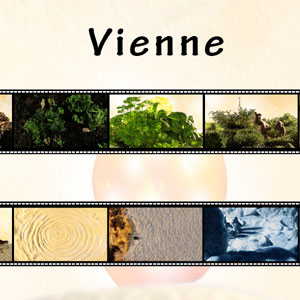 Don't fail to submit your short-films next year!
www.africa-in-motion.org.uk/shortfilmcomp/