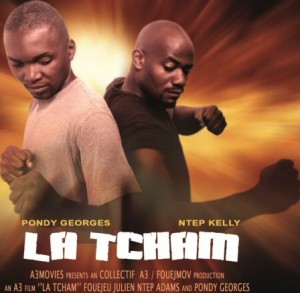 The Yaounde public was thrilled after two brand new movies, 'Le Pacte' and 'La Tcham'  were premiered at the French Cultural Center,  CCF, Yaounde  initiated by the Cine-club.

"La Tcham" by Julien Fouedge  denounces  the uncontrolled violence which some individuals resort to in a bid to solve their problems in society.
In "Le  Pacte " , Emmanuel Bayemek highlights the role played by 'witch doctors' and fortune tellers in our society especially in love  relationships .
The Cine-club is a platform that provides an opportunity for young filmmakers in Cameroon to exhibit their work and share ideas. The following movies shall be projected at the French Cultural Centre, Yaounde  during the month of September ; La fille du soleil, Vie d'étudiant, L'argent n'achète pas tout, Chômage mon cauchemar and Patrimoine national.