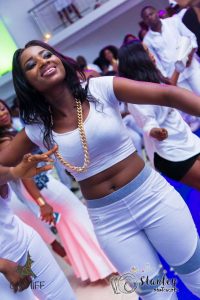 The burgeoning urban music scene in Cameroon has witnessed a plethoric increase of record labels. MUMAK sold the dream which ignited a revolutionary movement. According to news relayed from Kamer Flow Magazine, Best music first lady Ewube is witnessing a down drift in her career.
In 2014, music junkies and friends Didiblaise, Slimbeatz and Nami Cyrus started Best Music Inc with a cream of immense talents like Mic Monsta and Ewube ,Tzy Panchak and Young Birdie.
Top-notch producer Slimbeatz brought in his protegee Ewube into Best Music in 2014.
Ewube's debut single "Party All Nyte", a spicy dancehall song produced by ace beat maker Slimbeatz was unbelievably phenomenal and created a massive impression This ushered her into the hall of reputable urban female artists in Cameroon.
With a beguiling voice, irresistible charm and stage charisma, delectable Ewube became highly coveted . She became highly sought-after for performances across Cameroon.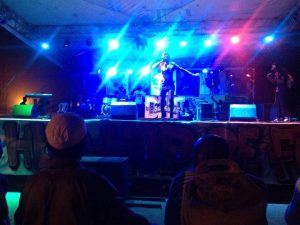 She electrified the stage during the launching of MTN EasyBooster in Limbe, performed alongside Stanley Enow and Mink's during the MTN Campus Tour, Douala HipHop Festival and the University Games.
Her aura and overwhelming impact enabled her to clinch an endorsement deal as brand ambassador for Reaktor.
She had a brace nomination at the CAMEE AWARDS and the Urban Jamz Awards 2016 where her exceptional rendition of "Trowey" caught Stanley Enow's attention. He couldn't help but announce a future collaboration.
Ewube was the first female to be bestowed an award for highest MTN ZIK downloads.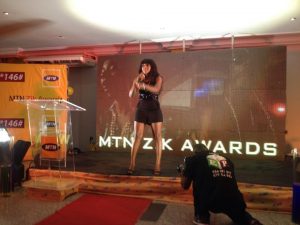 According to rumours, Ewube's career has always been scarred by disagreements over her video releases. Apart from in-house conflicting opinions over "Party All Nyte" video, the drawn-out delay of "Trowey" video release was due to the disagreement at the Best Music camp.
The label mates claimed the video was middling, substandard and hence not worthy to be released. Not impressed with the video, the strife between Ewube's manager and the rest of the label mates was evidenced when he went ahead to release it without their consent. It took Best Music one full year to release the video for a much acclaimed song.
The public sensed a stale air when the video wasn't shared on social media by the rest of the label members following its release.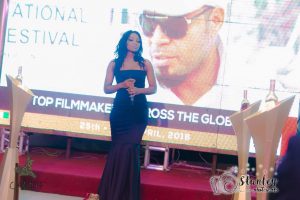 The video however aired on Trace Africa, Boom TV, Canal 2 and other local channels in Cameroon. Seemingly, the hatchet hasn't been buried since then between the Ewube's manager Didiblaise and the rest of the camp.
Today, the once hopeful Best Music seems to be a phantasm as the key artists have signed to different labels. Mic Monsta moved to Kreef Entertainment, Nami Nami Cyrus was signed by Empire Company and Tzy Panchak clinched a deal with Blu Nation. The label is yet to utter any statement regarding Ewube's future.
The much-admired prodigy has been inconsistent with her releases , quiet and unnoticed after the controversial "Trowey" video release.
It's a pity how an incredible talent like Ewube hasn't blown up. Can it be due to lack of investment or due to the
prolonged disagreement between the label mates and executives?
Like MUMAK, Best Music is ostensibly a crumbling record label, collapsing like a cardcastle.