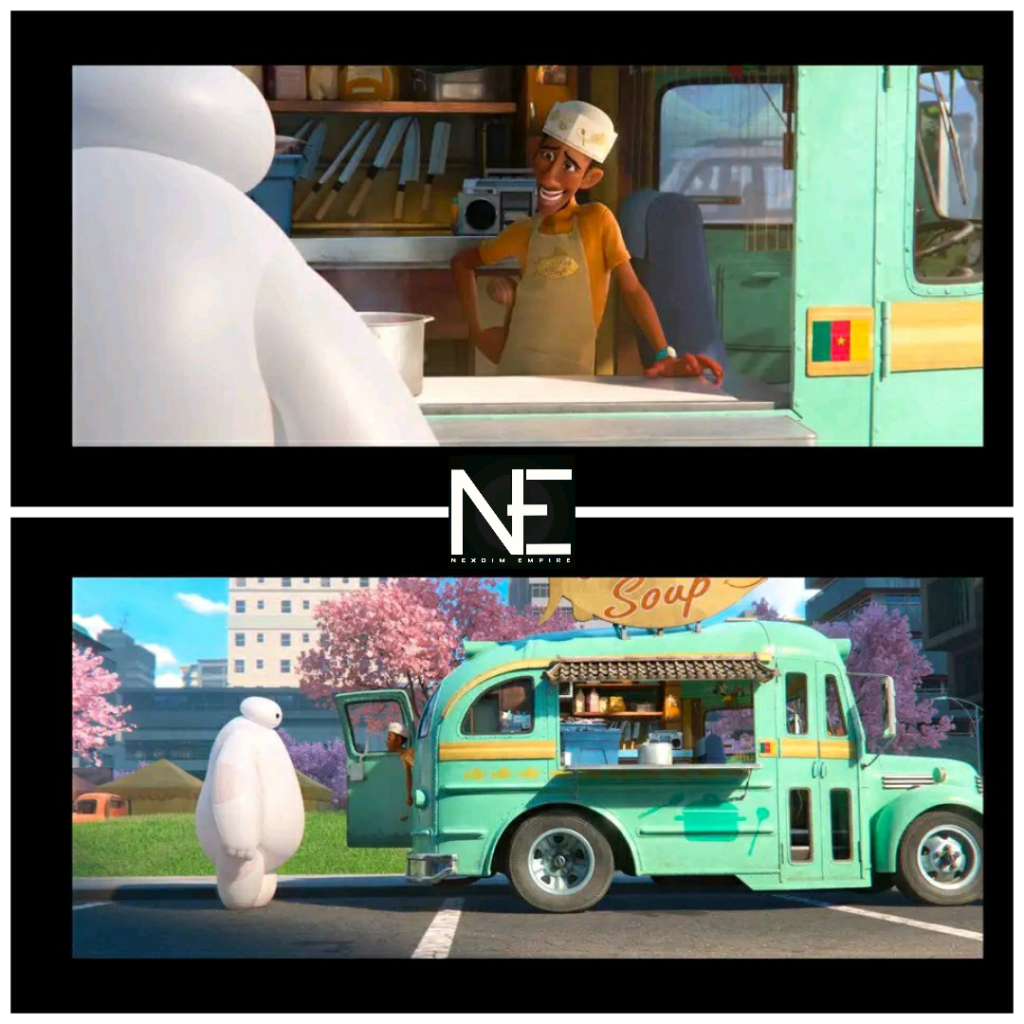 Cameroon's flag is affixed on a food truck in Disney's new animated science fiction comedy series "Baymax" (Season 1, Episode 4).
The owner of the food truck is called Mbita, presented by the writer Cirocco Dunlap as a down-to-earth young man who embraces his culture, family heritage and orientation.
The downside of it is; Mbita who owns the truck is a h*mosexu@ual and the series also features scenes openly promoting LGBT and transgender lifestyles.
Cameroon is one of the most homophobic countries in the world, punishing h*mosexu@uality under Article 347 (1), which probably means using Cameroon's flag was intentional.
Baymax is an American superhero science fiction comedy streaming television series of short films created by Don Hall that premiered on Disney+ on June 29, 2022.
The movie has been pummelled for promoting the
h*mosexu@ual agenda to kids.
#nexdimempire