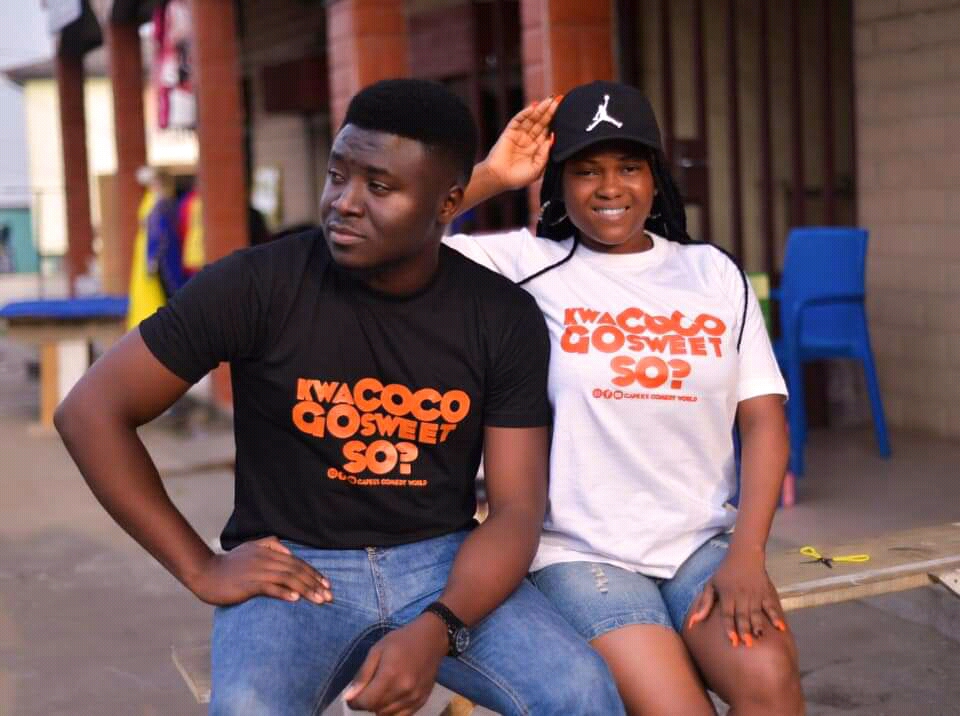 Lovert Lambe "Copees " and Mbeng Lilian "Caro" are enormously contributing to the renaissance of comedy in Cameroon.
Playing the role as couples with dramatic mood swings and living in an indigent condition , they depict a typical tenancy setting replete with gossip , intermeddling  with neighbor's affairs and quarreling . Caro is the chatty and gabby type of character . Her sense of humor is out of this world.
Capees Comedy World gives you a vivid  image of an idealized "quartier" environment and its activities. The language ; Cameroonian pidgin adds a better flavor to the comic undertone.
The comedy duo poke fun on relatable societal issues utilizing farce , intrigues and satirical tone with a motive to effect societal change.
Radio One battery , Shock , Bush faller, Landlord , Ngeme, Urgent 2K , Long mop , Shapiro etc are some of the comic works by the duo.
WHAT'S YOUR OPINION ABOUT THEIR COMEDY ?
Savour
#nexdimempire