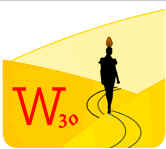 W30 is pleased to announce a call for submission to all African Women who would like to participate in this first ever discovering nomination of women under 30 who inspire, mentor the African Continent. Applicants are required to submit to this address womenunderthirty@ymail.com the following:
* An Essay of not more than 250 words on how you have made a different to the community you serve.
* Sample(s) of your Work(s) ;MS not more than 500 words, Video Excepts on MP4, Audio Samples on MP3 + Pic (If available).
* Website(s) 0r Link(s) (If Available)
* Others (Inspiring Quotes etc)
More Info: http://zoneziwohshow.com/womenunder30/
About W30:
Women under 30 look at young African women who mentor, inspire their community by challenging the existing discourse / notion that Women mentally and physically incompetence to perform certain responsibilities. The team is therefore in search for Young women under 30 who are doing everything possible within their reach to represent the woman competence in all works / field of life
To participate, please – read through the Get Involve page @http://zoneziwohshow.com/womenunder30/?page_id=10
Moreover, the team randomly presents images/ works of Young African women on their Weeks page – always be on the check for you might be our Weeks W30.
I look forward meeting our W30 Mentors,
Dearest friends,  you can nominate yourself or if you know of any African Woman under 30 whom you can nominate, do
let us know. We appreciate all your efforts.