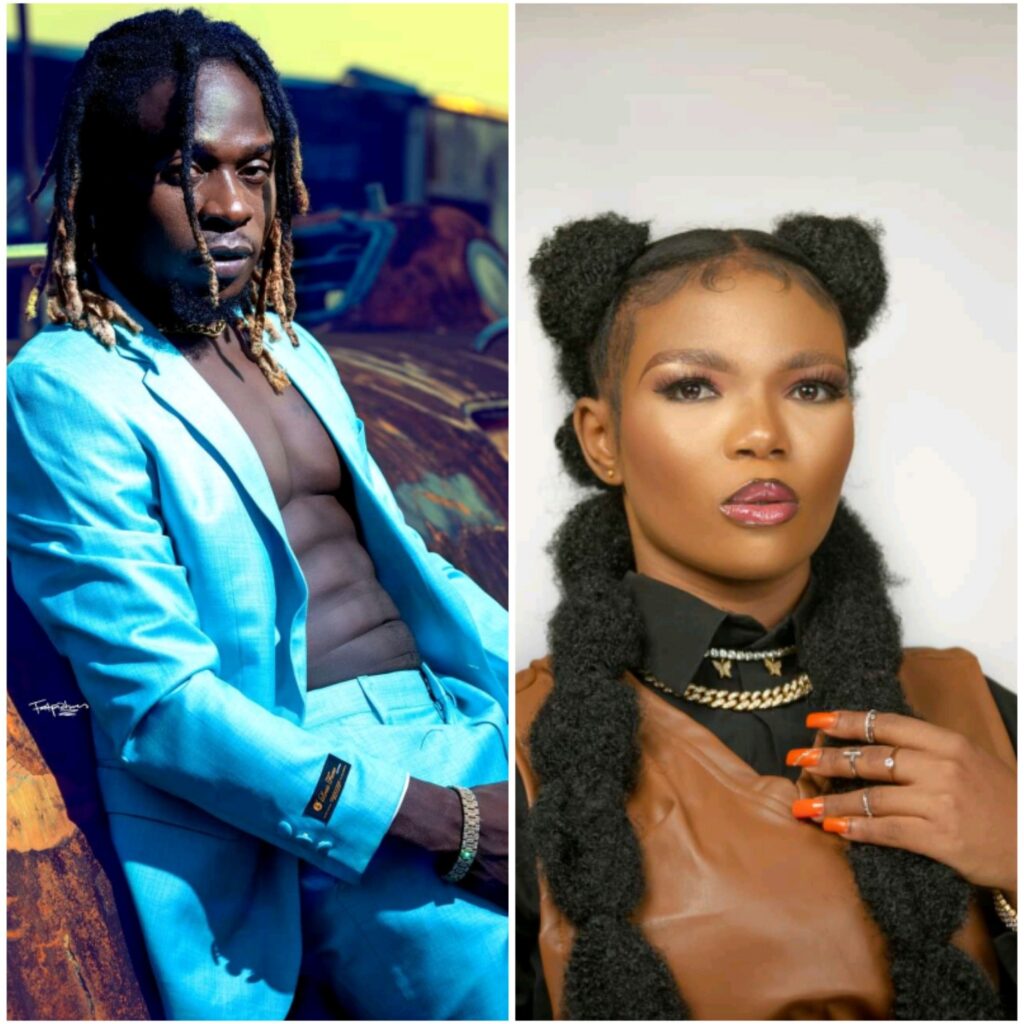 Interviewed on Dash TV by Lyonga Darling, Mr Leo opened up about his ex-girlfriend singer Asaba.
Mr Leo: " Me and Asaba met when I started going to M1 studios. I think it's about  the same period I started knowing Daphne. M1 studios was like the big carrefour. Every aspiring kid around Molyko would find the time to go around M1 and  be around music.
That's how we started knowing each other. And life happens, we started dating, all of a sudden. We started dating when she was in high school. A short while after, we started leaving together. We lived together for more than 5 years. We have a child Jessy Joy.  my Joy ! "
??Rumours have it that you messed her up so bad.
Mr Leo: "There's always rumours, it's true we are not together. Still, life happens. Now this is the thing about me. Maybe  it's an opportunity to mention. I always roll this way and I never explain because I don't see the need to explain. I'm very okay with people not knowing my side of the story. At the end of the day you find yourself in a situation where you constantly try to prove to people. Like you could be talking about it right now and your version is that I messed up Asaba because you have Asaba's version. Nobody has my version because I don't talk about it.
??Did you mess up Asaba ?
Mr Leo; "I won't answer that question deliberately.
Answering that question will mean me trying to tell you too the things Asaba did in order to win you through. Unfortunately Im not trying to win anybody.
??But, Do you miss her ?
Mr Leo: No. Not for any negative reason but for the fact that I'm with somebody now. Somebody I love and adore. And coz she's with somebody and before her I had somebody. Before me, she had somebody. When I move I move. I don't trip. About the Asaba's story, there are a lot of controversies . All through,  she's been the person vocal about it. But to me, we had moments I respect enough not to sit and talk to people about her. Not to say any funny stuff about her. Unless you say she was perfect. So, that part that's not perfect have you ever heard me voice it out somewhere? Because it's not their business. That's why besides our professional life, we have a life. If you don't learn to separate the two, you pretty much don't have a life coz the showbiz world  sucks you up. Your life becomes so public that you have to make a conscious decision to keep some for you. For me, it is like my girl, I don't talk about her with people . When I get back home, I close the door. That's the only time that makes me feel I'm a normal human being"
Transcribed by NexDim from Mr Leo interview on Dash TV
#nexdimempire