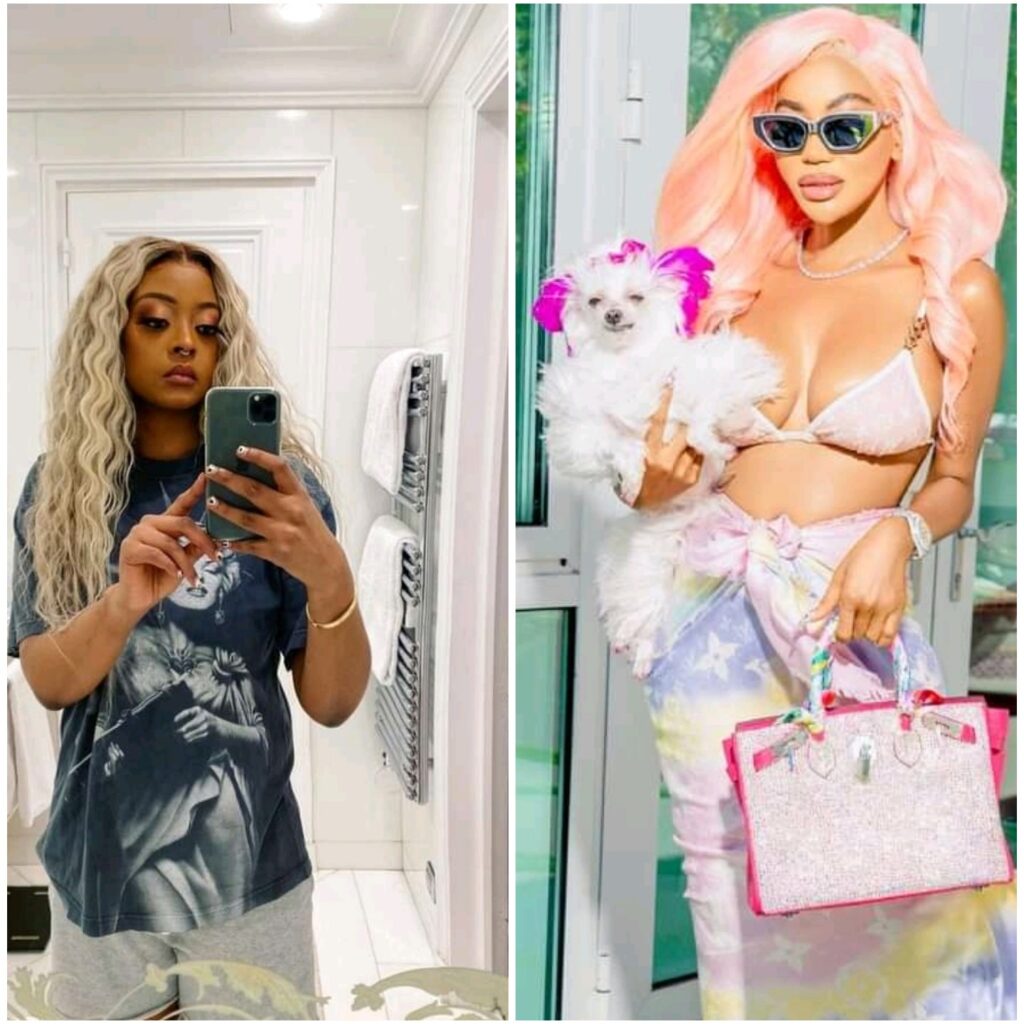 Her genuine IG account is now considered fake 
Apparently, Dencia is the one who created a fake account on Instagram with the handle bree_biya. The account has over 100,000 followers.
Brenda Biya has bashed the Cameroonian artist and skincare entrepreneur Dencia for being deceitful and a trickster.
Dencia took advantage of Brenda's naivety, manipulated her to get her Identity Card on the pretext that she was going to get her real account verified.
Just a couple of days later, her fake IG account bree_biya created by Dencia got verified to the detriment of her real account, which has 5000+ followers.
Brenda says she started interacting with Dencia while she lived in LA but later severed ties with Dencia when she had an altercation with Mina Eyango. Recently,  they resumed conversations which has ended up in a chasm.
In the convo below, Dencia is claiming she has never asked for Brenda's ID but the screenshots prove the contrary.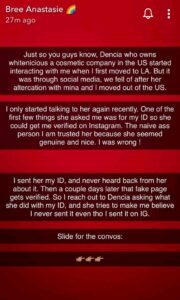 #nexdimempire