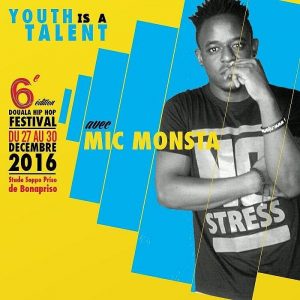 Following an urgent press release communicated on social media, the usual venue of the Douala HipHop Festival has been changed abruptly .  The festival which was slated to commence today December 27th and end on December 30th at Stade Soppo Priso Bonapriso has been altered due to unforeseen circumstances.  
According to the organisers,  a white lady presumed to be of American nationality , came to the venue while the podium was being set up with her huge dog to complain that the noise from the event will be unbearable. The noise from that area has always prompted her to spend her nights at nearby Starland Hotel. She further stated. She therefore ordered the preps to discontinue.
Forces of law and order under her influence later stormed the area to stop the organisers from continuing with the preparations.
In this light, the team with deep regret has decided to move the event to Parc De Prince in Bali, Douala. However,  the program remains unchanged.