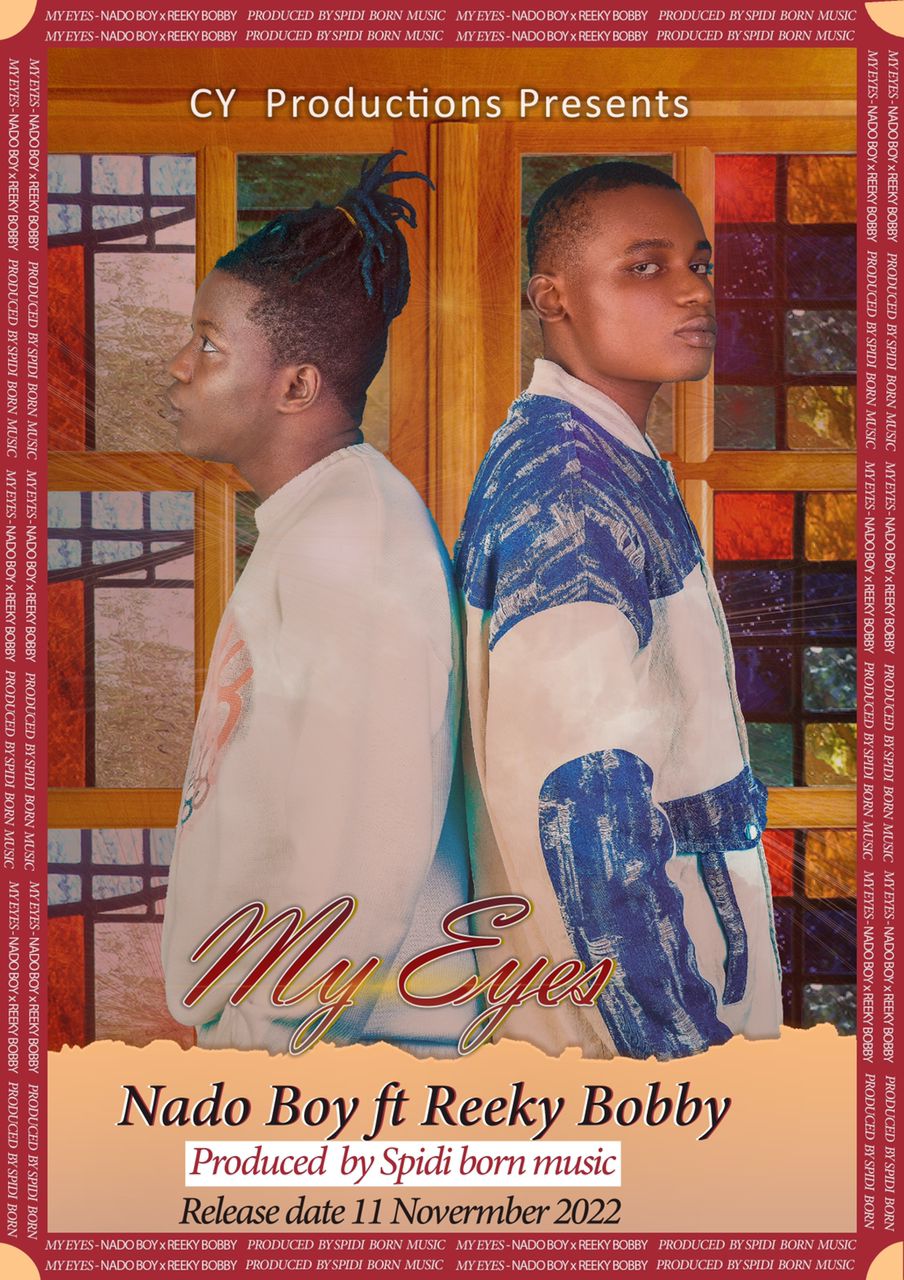 Budding Cameroonian artists NADO BOY and REEKY BOBBY have released their tuneful dancehall-influenced tune titled "Look My Eyes".
ABOUT THE DUO
Taku Milton Tishi is popularly known as NADO BOY. He is a song writer and adept singer. He was born to Taku Victorine and Tom Kum in Bafia, Muyuka – South West region of Cameroon.He recorded my first song in March 2020.
NADO BOY is currently signed under CY PRODUCTION.
Mbe Cyprian Taboh Brandon Akam is renowned by the pseudonymed REEKY BOBBY is a Cameroonian singer and songwriter.
He was born on the 26th of January 2001 in Bafia – Muyuka. He attended Saint Federick Secondary School,  Small Mankon in Bamenda.
Enjoy