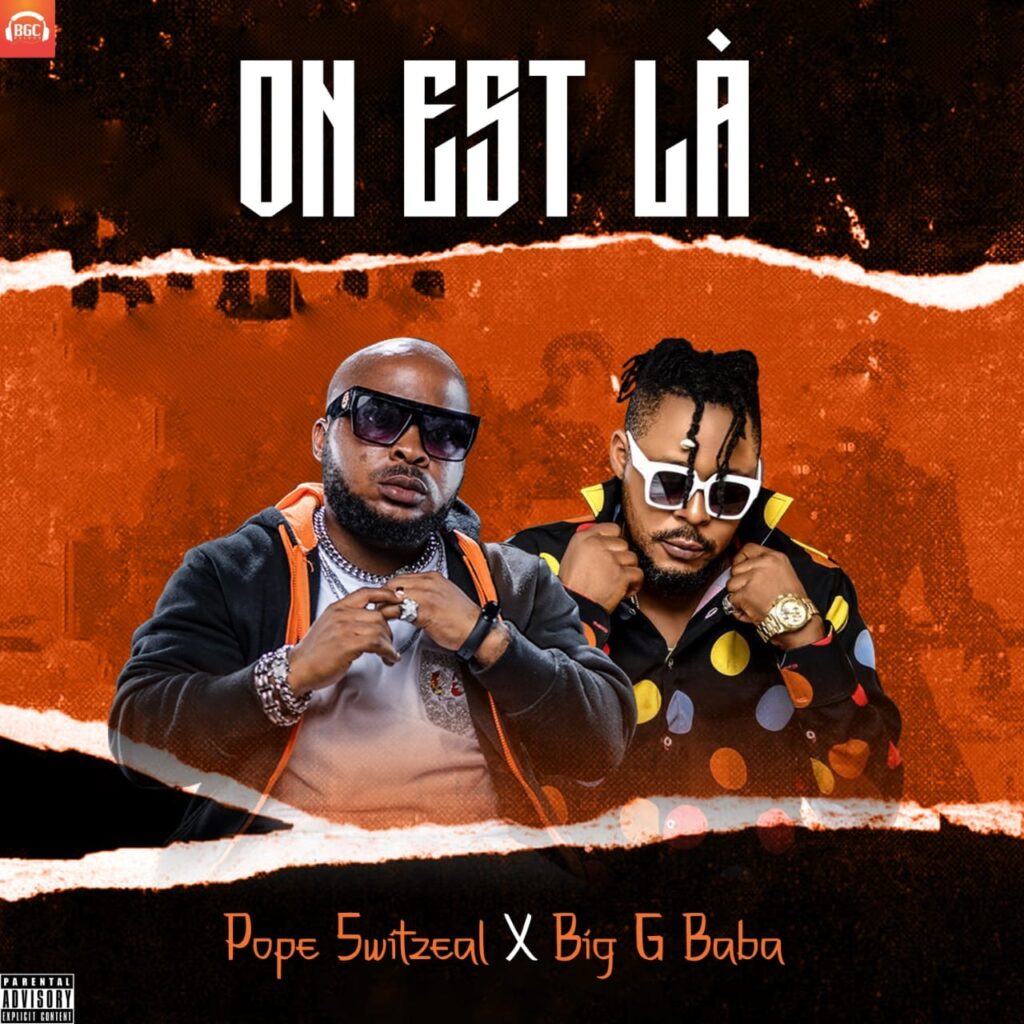 Adept Cameroonian artist Pope Switzeal has collaborated with Big G baba on a cracking club banger dubbed "On est là" under Bgc Melody imprint. The song is a satirical depiction of moral decadence and societal foibles. The video flaunts a party lifestyle and high-rolling.
The video was directed by the indefatigable Lady Director
Enjoy the full video via the link below
POPE SWITZEAL BIOGRAPHY:
He goes by the official artiste name Pope Switzeal. His real name: Mbella Fayies Ako. He was born on the 14th of February 1995 in Mutengene – Cameroon, to Mr. Mbella Bernard and Mrs. Abwo Suzanna.
He attended Government Primary School in a small village called Maumu in Buea Sub Division, and underwent secondary education in GHS Bolifamba Mile 16.
His passion for music started came when he started gigs as a dancer around 2010, also performing covers of some popular Cameroonian songs. Then he went into music professionally in 2018 with a song titled "BadpassU", followed by 2 other tracks.
In 2019, he won his first award as "Best New Invade at Berri Art Award. Since then he has released other songs such as "Bebe Ou", "Mboloye", "Te back" "E Must to Show", and "Momo Me".
Pope Switzeal is now in his first-ever record deal with BGC Melody, currently living as a full-time professional artist. "ON EST LÀ" in collaboration with Big G Baba is his first song as a signed singer/rap artist.
LYRICS:
When one pack men enter
Club di boil now like Lava
Pop champagne, drink whiskey ngah them scatter all corner
People don wise kind kind wise
But clearance them still dey
People don ngess kind kind ngess
But jk them still dey
People don Bob kind kind bobbing
But pussy too much
People don solve kind kind problem
Problem no di finish
On est là pour chop les dos
On est là jusqu'au matin
On est là pop les Champagnes
On est là On est là
On est là boire les whiskeys
On est là on est là
On est là jusqu'au matin
On est laaaaà
Hoha hoha hoha hoha hoha hoha hoha
On est là jusqu'au matin
Hoha hoha hoha hoha hoha hoha hoha
On est là jusqu'au matin
Njoka ei dey here na tamatama
Free boy d move money troweyam like say na kayamata
See as the girls dem dey d scatter
You sure say ya steady girl no dey among them so di pickam?
Baby your buttocks di shocky me
Look at the way you are sucking me
I like they way you are touching me
Baby girl you look take away
Baby you are shocking me
I like the way u are touching me
I like the way you are kissing me
Baby take me home let's do something.
Hoha hoha hoha hoha hoha hoha hoha
On est là jusqu'au matin
Hoha hoha hoha hoha hoha hoha hoha
On est là jusqu'au matin
On est là pour chop les dos
On est là jusqu'au matin
On est là pop les Champagnes
On est là On est là
On est là boire les whiskeys
On est là on est là
On est là jusqu'au matin
On est laaaaà
Hoha hoha hoha hoha hoha hoha hoha
On est là jusqu'au matin
Hoha hoha hoha hoha hoha hoha hoha
On est là jusqu'au matin
On est là pour chop les dos
Pope Switzeal
On est là pop les Champagnes
On est là boire les whiskeys
Hahaha
On est là jusqu'au matin
Big G baba
Hoha hoha hoha hoha hoha hoha hoha
On est là jusqu'au matin
Hoha hoha hoha hoha hoha hoha hoha
On est là jusqu'au matin
Copyright (C) BGC Melody 2022