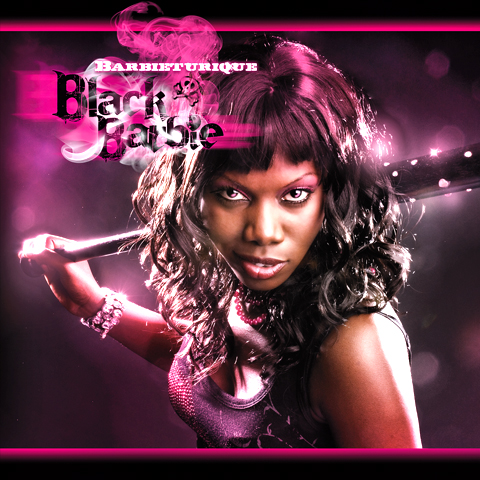 Born in France , of Anglophone parents , Black BARBIE a.k.a Reine du 93 is a Cameroonian female rapper and songwriter. She started rapping in English at the age of 11 listening to  American rappers like Tribe called Quest, Busta rhymes, De la Soul, Snoop Doggy Dogg, and Wu tang cla.  She later switched to French rap influenced by La cliqua, Menage à 3, and NTM.
Black Barbie joined the group, EKTOMB in 1996 and co-wrote the song "j'ai des choses a te dires"  performed by Pearl in 2004 . She later released a solo debut titled " Barbieturique "
"Ma life" is a brand new video extracted from the album.
Enjoy!
blackbarbie4you@live.fr
www.myspace.com/blackbrb
www.bbinternationnales.com