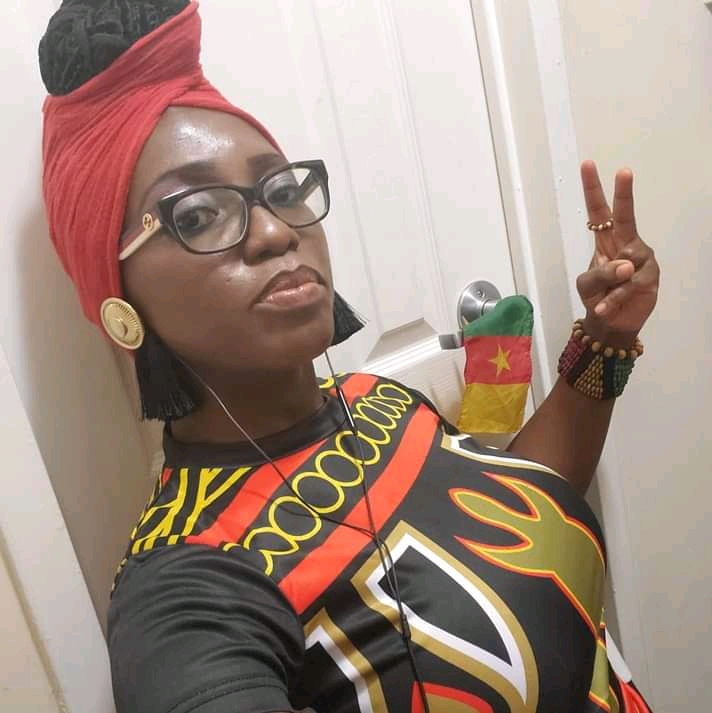 ?? "All Anti-blackness in immigration is real " – Sylvie Bello
Sylvie Bello is DC based Cameroonian activist and founder of the Cameroon American Council (CAC).
She conceptualized and is currently leading an advocacy movement to get the Biden/Harris government to grant Temporary Protected Status (TPS) for detained Cameroonian immigrants in US.
In this light, she has initiated the #FightLikeNgannou campaign to free detained Cameroonian immigrants.
In February 24th , 2020, 140+ women at the T Don Hutto Residential Center in Texas went on  strike , protesting medical negligence and racist treatment by US Immigration and Customs Enforcement (ICE).
Some detainees have been forced to sign deportation and parole denial letters against their will despite requesting an appeal.
ICE retaliated by transferring the Cameroonians to various detention centers across the US.
ICE has refused to grant them asylum status by detaining them indefinitely.
Thousands of Cameroonians are currently detained by ICE and CAC has a mission through the TPS scheme to halt their eventual deportation to Cameroon and negotiate for the detained Cameroonians to be granted immigration relief.
Sylvie Bello clinched an award from President Obama during the Ebola outbreak. During the devastating Ebola outbreak Bello and her team parsed the Obamacare eligibility and realized it did not address healthcare coverage for U.S based immigrant Africans who originated from high risk African regions.
CAC raised public concerns about this and fought to integrate eligibility for immigrant West African diasporans. Their work gained Bello's organization a White House invitation and a Washington Post write up.
The mission of Cameroon American Council (CAC) is to build Capacity, Relevance and Visibility for Cameroons in the diaspora. Occasionally they lobby for foreign aid but most of their work is based on the needs of Cameroonians and other immigrant Africans living in the U.S.
http://Www.CamAmerCouncil.com/FundraiserCameroonWomenMigrants
Read:
https://www.opendemocracy.net/en/5050/cameroonian-women-organising-in-us-detention-centres/
Sign:
Donate:
Www.CamAmerCouncil.com/FundraiserCameroonWomenMigrants
Follow CAC  at: @CamAmerCouncil on Facebook/IG/Twitter/Tiktok
#nexdimempire