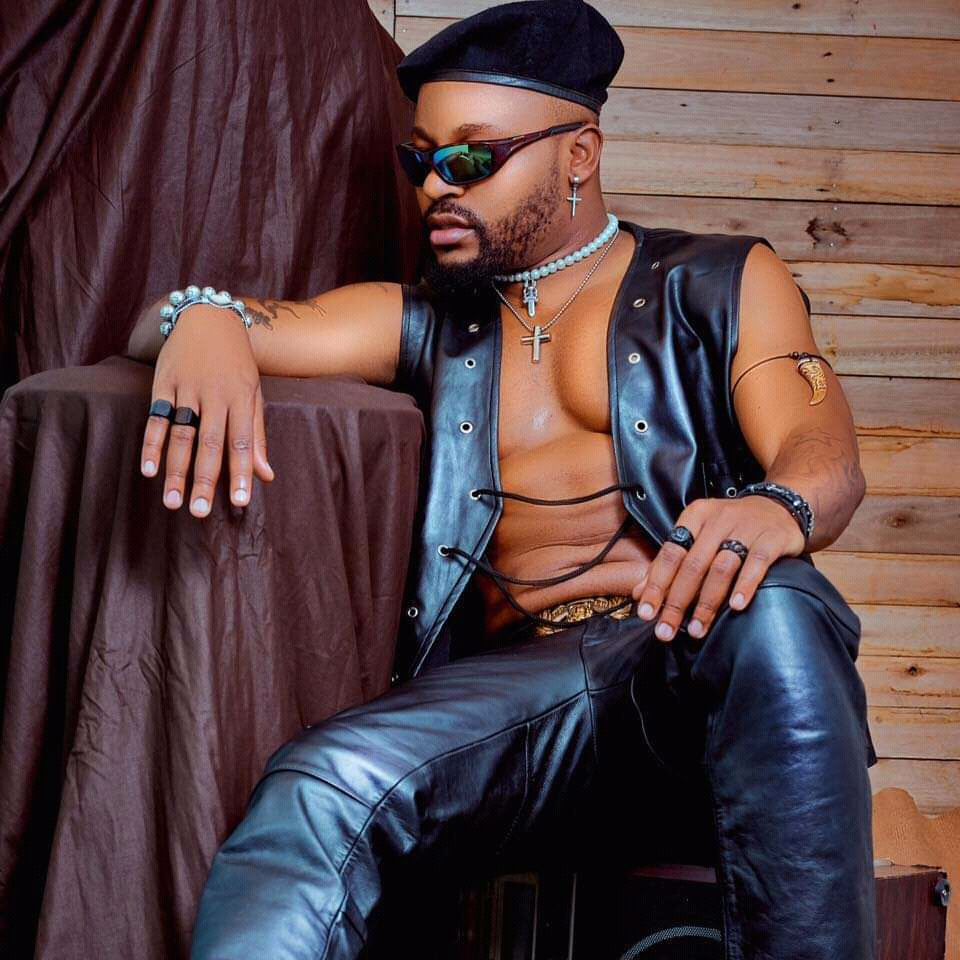 AN UNSTOPPABLE HIT-MÀKER;  AVEIRO DJESS
Aveiro Djess  (Jules Roger Ndo Ndo) also performs under the pseudonym "Le Bangando D'Afrique". He is an artist from the Southern Cameroon (Béti), born in Yaoundé on April 2, 1992 .
As a child, he grew up in hardship and dropped out of school to devote himself to his passion , football .
Aveiro Djess developed a musical inclination in 2008, influenced by Ivorian "Coupé Decalé". He  owes gratitude to his icon ARAFAT DJ.
Aveiro started performing in snack bars and nightclubs as a hype DJ  (Atalaku DJ).
Seeing his musical renditions appreciated, he  ended up abandoning his dream of becoming a footballer to definitively indulge in music.
Aveiro Djess draws much of his inspiration from his life, social issues and the ghetto in which he grew up.
In 2010, he made his studio debut and released his very first single titled DÉCEPTION.
He later collaborated with rappers artists like Trebor and Djess Panebo.
It wasn't all rosy, Aveiro Djess continued his adventure, releasing several songs like  MAKONKA, TAC TAC, C'EST LE NDEM, PIÉTINER, GLOBA and many others without much impact.
In 2016, he released  Bikutsi rhythm titled "On n'a pas volé" .
This enabled him to be spotted by Dex Willy, Boss of  WAR MACHINE record label , which is home to Mr Shyne.
This ignited a new adventure for Aveiro Djess. Under his new label, Aveiro released " Meli mélo" ,  which took him to the pedestal of repute in Cameroonian music sphere.
Criticized for his style that bears a strong resemblance  with "Coupe Decals",  Aveiro created his own musical style which he now calls "L' Afro-Dégamé".
It's a mix of several folkloric rhythms embroidered with some " Coupe Decalé" intonations.
This fusion birthed the song "RAMBO".
Inspired by the role John Rambo played by Sylvester Stallone , this song motivates young people to be strong, resilient , persevering, courageous and to fight like Rambo.
At a supersonic speed, the video directed by Mr Tcheck (Sky star) went viral and became a the street anthem ; an animation song of most professional sportsmen in Cameroon including the Indomitable Lions. Oyongo Bitolo being at the frontline of the promotion.
Basking under the spotlight, Aveiro Djess was highly solicited for shows across the country.  His performance at the Yaoundé Omnisports stadium on the occasion of the finals of "CARTON ROUGE" competition remains historic. His emphatic release of " Le Nyama" , which hoarded over 1.000.000 views in 3 days is record-breaking.
Aveiro Djess gives hope to those doing menial jobs, motivating them their lives will one day be better.
If you believe, you shall make it.
Be focused, resilient and pray.
Get inspired !
#NexDim
#nexdimempire #aveirodjess