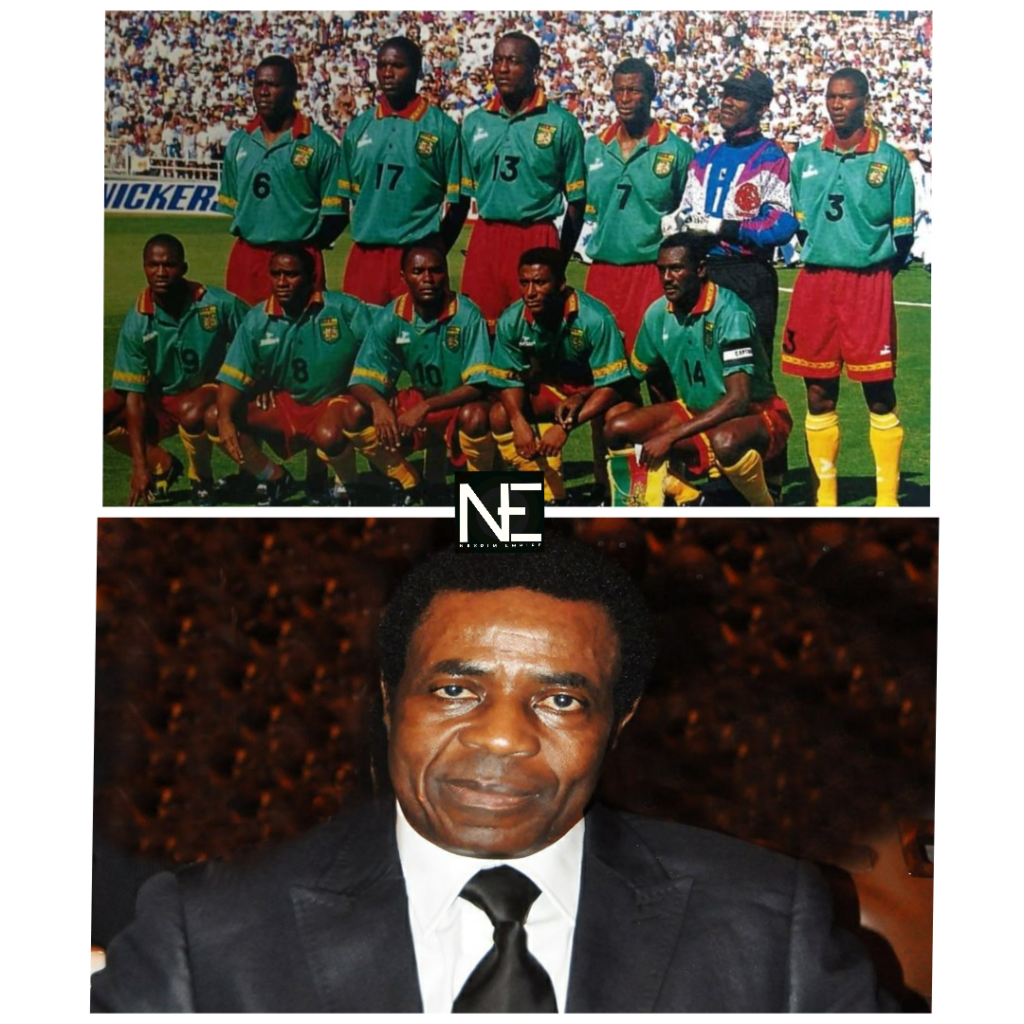 In 1994, Cameroon government declared that it was unable to sponsor the National team to take part in the World Cup in USA.
"Opération Coup de Coeur", a fundraising campaign was launched by the government. It was a nationwide effort to collect money from Cameroonians to cover the team's expenses.
FIFA had already given 106 million to Cameroon, which had disappeared into thin air.
However, Cameroonians of all social strata showed unflinching support for their team by raising more than a billion. Even kids in primary school contributed.
Despite the enormous amounts of money collected through Opération Coup de Coeur, the players remained unpaid until after the match against Brazil.
They were only paid under the threat of a strike.
After the "Coup de Coeur", Augustin Kontchou Koumegni, the Minister of Communication was hastily dispatched as the Special Envoy of the Head of State to pay the players. The government claimed to have released 670 million..
Kontchou Kouomegni arrived USA without the brief case that contained the money. He stated that "The money is between Paris and USA".
Up till date, there has been no account of the billion that was raised.
The world was anxiously waiting for the Indomitable Lions that put up a showstopping performance semblative to the 1990 World Cup in Italy; attaining the Quarter Finals.
The lions were not psychologically stable due to unpaid bonuses.
In the first game, Cameroon managed a draw against Sweden ; 2-2 , goals by Embé and Omam-Biyik for Cameroon.
Second game, 25th June; Brazil humiliated Cameroon by 3 – 0
Third game 20th June , Russia had a landslide victory over Cameroon by 6 -1. Salenko scored 5 goals . Cameroon's lone goal was scored by Roger Milla.
Over the years, Cameroon's football has continued to be wrecked by problems of unpaid bonuses and bills.
With Samuel Eto'o at the helm of FECAFOOT, Cameroon football has acquired it's grandeur.
#nexdimempire