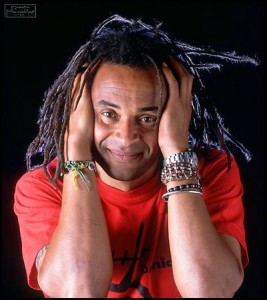 Yannick Noah is currently preparing his 8th studio EP which will be released on August 23rd 2010. This Noah saga started with the release of his brand new single "Angela" on April 30th which is one of the songs to feature on the album. He shall be having a series of concerts starting in September 25th at Stade de France.
Angela is an ode dedicated to the human right activist, Angela Davis. The singer gives a vivid testimony of  the civil rights  struggle of blacks in America in the 1960s. Angela is also an evocation of an America that voted for a black person to be president of the country 40 years later.
The Franco-Cameroonian is now based in New York with his son, NBA star Joachim Noah.
Enjoy!!
Angela