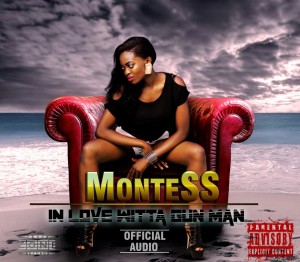 Trackzone Records proudly introduces sultry-voice and beguiling songstress Montess. Endowed with sterling vocal qualities , she powerfully comes with her official debut single "In Love with a gunman". In this life-enhancing Reggae-Soul tune, our prodigy expresses her discomfort and unhappiness in a battered and weary romantic relationship with someone. In the mire of maltreatment, She finds solace in the arms of a military man who rescues her from the frustrating predicament and makes life worth-living for her. Montess is so phenomenal , creative and her lyrical dexterity is unmatched. The song was produced by DJ Zee .Take a breather and listen to this soul-searching song.
FOLLOW AND LIKE HER PAGE TO STAY INFORMED AND ALWAYS POSTED AT https://www.facebook.com/Montess-1630374693910796/
AND ON TWITTER AS @yvette_enjema AND ALSO ON INSTAGRAM AS ?#?montess_official?