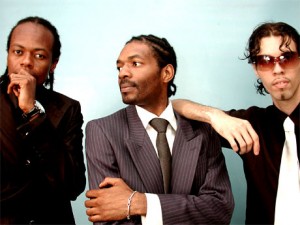 The prolific trio X Maleya will be staging their very first official tour in Anglophone Cameroon starting from Buea on Friday the 30th of November 2009 with a concert at the Molyko sports complex featuring local artists like Baam,Dr Sley,Zionside,Bright Phase,Denzyl,Chillen muzic crew ,Steveslil and many more.
They will later have another VIP concert at the CNPS Banquet Hall in Mile 17,Buea on the 1st of November 2009.
These chain of events which also signify the launching of the 12th edition of MAD magazine will be concluded with a visit to the BULU BLIND CENTER.
The entry fee is 1000 CFA plus a drink.