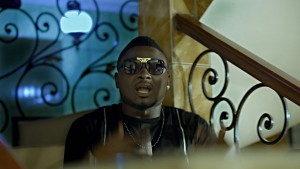 Cameroon's burgeoning urban music scene keeps getting more valuable with the emergence of a cream of talented artists. Witty Minstrel "Pirip Boi" is one of Cameroon's most skillful rappers gamely re-introducing himself to the scene.
His unique traditional fusion,  lyrical wizardry and delivery makes him outstanding. Listening to his melodious and highly anticipated tune "Alepok" , there's no gain saying Witty is definitely a contender for the Hip hop throne.
He  mentions in his song "If other rappers claim king and kingkong" , who I be?". Witty is about to instill a new wave to sweep across the streets.
Witty introduces a new movement dubbed  "Pirip" , which entails representing your hood , life , dressing etc in a unique way.
"Alepok" is a solid Afro-trap tune produced by Phillbill and the official video release has been slated for 29th February. Watch out  !!!