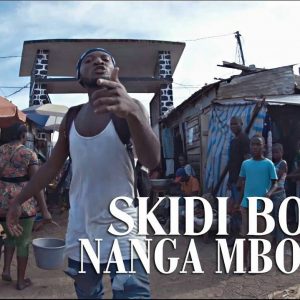 SB nation artist Skidi Boy just churned out the visuals of his latest single titled "Nanga Mboko". With a commendable lyrical delivery embellished with dope punchlines, the Kumba-raised rapper wows his fans in this beautiful video . He delves vividly into the life of a street child fighting for daily survival.
Skidi Boy has been phenomenal and ardent in pursuing his career. This sizzling tune comes after "Yaounde" and "Welcome for kwata" featuring Askia.  Video well-honed by Mr Adrenaline.
Enjoy the artistry !