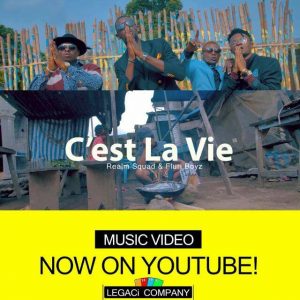 Realm Squad & Fluri Boys have joined forces on a solid song titled "C'est la vie" . It gives a message of hope to all hustlers that in spite of the travails and ordeals  of life , be strongly focused on your goal to succeed. It's quite a catchy tune embroided with deep lyrics and good vocals. 
 The release was delayed due to a  breached contractual relationship between Realm Squad and their former label boss Wax Dey. But it now seems the issue has been settled amically before the release of the song. 
The song is definitely a propitious hit if it's accorded proper attention and promoted. 
https://youtu.be/GNMIAcRXMrY