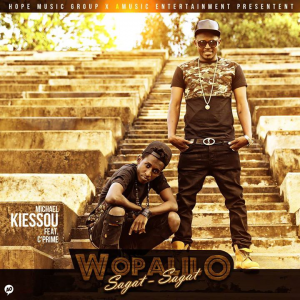 As Christmas and New Year festivities are on the way, Hope Music Group meets aMusic Entertainment for their first collaboration between their two main artists: Michael Kiessou and C'prime.
Having presented the audio version of the single "Wopalilo" of its main artist Michael Kiessou over the past weeks, Hope Music Group made again the news, while unveiling this exclusive "video wopalilo session."
Directed by Adah Akendji (A music), that video slips you behind the scenes of the development and the concept of the song. It includes among others Leo NG, Vox Africa TV Host's Franck Ghislain Onguene, Jean Raoul and many others.
"Wopalilo (Sagat Sagat)" is a song from the deluxe edition of his EP PARTAGE. It was produced by African hit maker Philjohn, mixed and mastered by DJ Kriss (Ghetto Music).

Follow Michael Kiessou: Facebook / Twitter / Instagram / Soundcloud