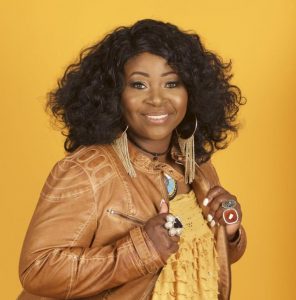 Kissilâ Kay
 

is a Cameroonian lady who fell in love with music at a tender age and up till date has chased that love with so much passion. Based in France, the Cameroonian singer has been putting her talent to use, flying the Cameroonian flag and representing her country in grand style all over Europe. Her exceptional talent has taken to different ends of the world  and this time around, she decides to storm her own country.
Stepping on home soil, Kissilâ Kay's major goal is to make Cameroonians discover her and the special kind of musical and entertainment touch she has to offer. To make it even better, she introduces the spirit of collaboration which she clearly demonstrates in this new video titled "Na Kissilâ". She collaborates with Featurist and top Cameroonian model Fon Armand in a video directed by Dr Nkeng Stephens.
Kissilâ in this new video reminds us not to neglect our loved ones, no matter how high we climb the ladder of fame and fortune. Enjoy this beautiful piece and watch out for her powerful might cause some resonance.