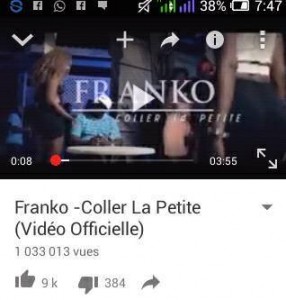 Franko 's monster hit , "Coller la petite" is buzzing across French speaking Africa hitting 1,000,000 views in 5 weeks on Youtube.
After Didier Drogba posted a view on Youtube of him dancing to the song with his students in a football academy,  Cameroonian ace footballer Samuel Eto'o has also dived into the frenzy. He today posted the video on Twitter saying he can also dance to "Coller la petite".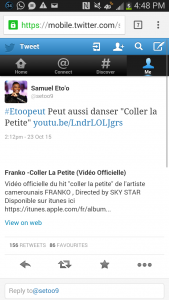 The Douala-based rapper is currently basking in fame.