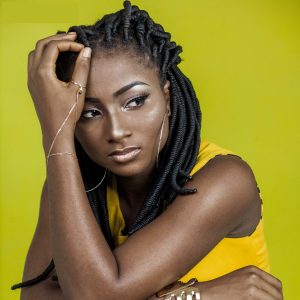 It's no news the difficulties English oriented Cameroonian artists are facing getting their videos on Trace TV despite the amazing products they are putting out. Trace Tv is the most watched French African music channel and acts a big catalyst for exposure for French African artists. Statistics show that when you are 90% English in your song from Cameroon, the probability of your songs getting on Trace are very slim.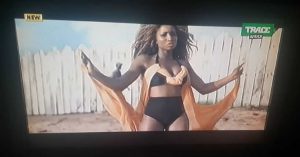 The release of Ewube's "Fall4U" video stirred up a social media debate on how bad her management is or has been. she is the most underated international act Cameroon has and needs to change her management " says posts on facebook and other social media platforms". The growth of "Ewube" has not been as smooth as her music sounds, and introducing a genre "dancehall" which has not yet been accepted in Cameroon with very limited resource is a brave step. She and her management have decided to create an identity which is something very few artist understand or maintain.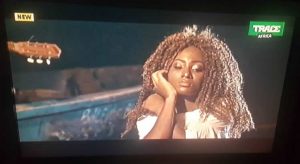 Going back to Trace Tv, since every successful urban artist in Cameroon is presumed to have passed through the networks of Trace Tv, they are now the measuring rods of promotion in our industry. Ewube released "Trowey" ft Rude Bway under Best Music Inc. and the video was aired on Trace and everyone was hoping this will be the stepping stone in her career. Trace stopped airing the video two months later, same as some other English Cameroonian artists. What happen? why stop? if it was a bad video or song why play it in the first place? Are they forces working hard to reduce playtime of these artist on the most popular channel which is the height of promotion now in French Africa?
Ewube later released "Pop It" under her new label Omega Records. Great song, amazing video, this video was denied by Trace team but is airing Africa Magic Channels, same for her next video Choleh Me which had an even better video, but is airing on MTVBase. We are still to uncover the actual reason for the imbalance of airplay on Trace Tv. Ewube's "Fall4U" is now airing on Trace Africa, great video, legendary song, lets see how far it goes on the channel hoping the " Enlevé ca" forces don't get her video and they want to, what is the reason?

Keep watching and sharing the video and follow;
Facebook: Ewube Official
Twitter: @Its_Ewube
Instagram:@its_ewube