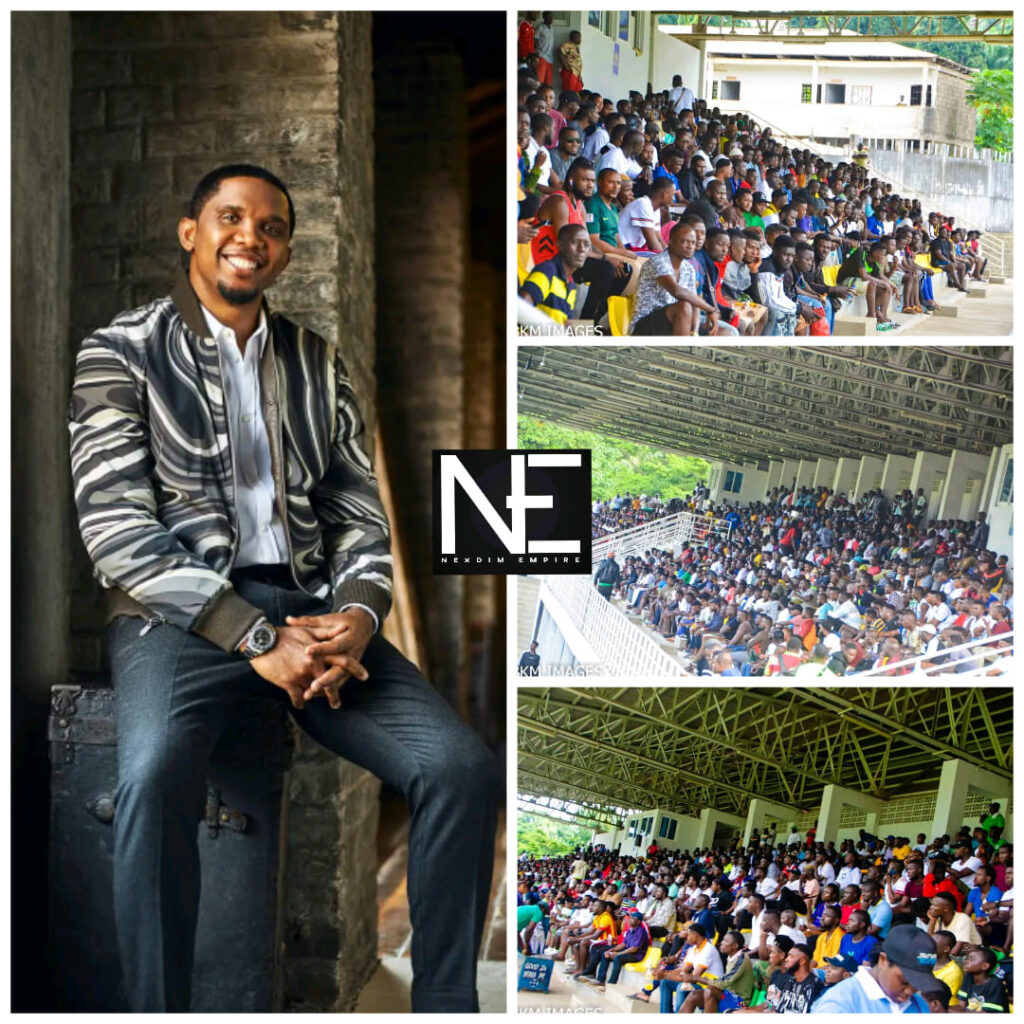 Isaac Newton's first law states that every object will remain at rest or in uniform motion in a straight line unless compelled to change its state by the action of an external force. Samuel Eto'o is that propelling force in the football sector which had been comatose for the past decades.
Evidently, a lot has changed with Samuel Eto'o at the helm of FECAFOOT. Cameroon football has rapidly witnessed an exponential transformation in terms of organization. People are beginning to flock in the stadium to watch Cameroon local league games unlike the last decade of inertia.
Eto'o's leadership ingenuity has instilled trust and confidence in Cameroonian football and his impact has awakened interest.
It seemed the glorious old days of the 1980's and 1990s when Cameroonian stadia were filled to capacity is being relived progressively.
Who remembers the epoch of Camac Kumba, PWD Kumba, OPOPO, PWD Bamenda, Prison's Buea, Botafogo of Buea, Canon of Yaounde, Tonnere etc. Cameroonians were familiar with players and the line-ups. There was usually a wave of excitement when local teams played.
Eto'o is currently re-structuring and giving a powerful visual identity to the local football. His team understands the essentiality of internet communication and branding as a strategy to galvanize support and value.
Let's support our local league