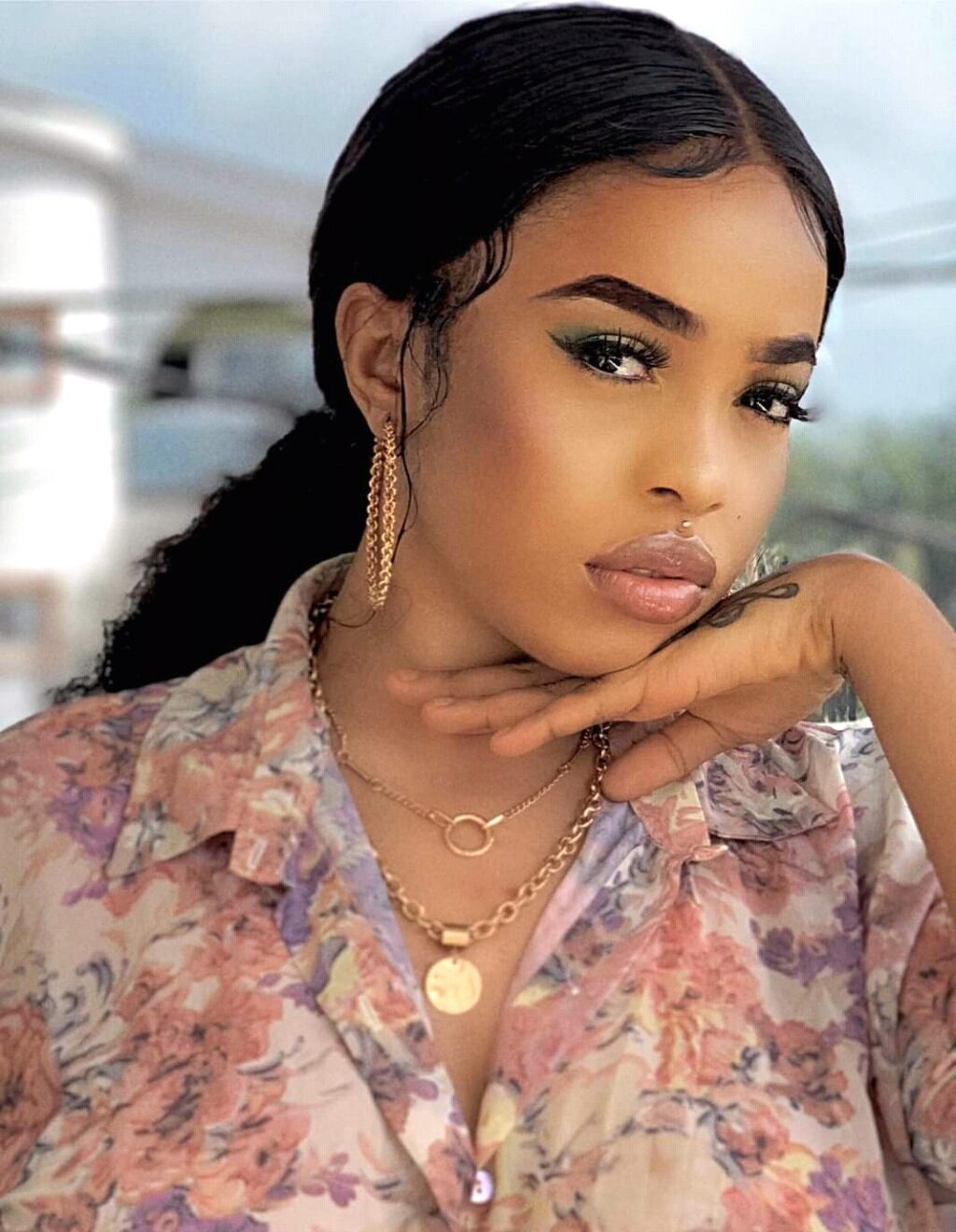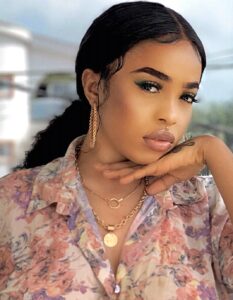 " Blanche" Bailly Larinette Tatah was born on the 8th of August 1995 in Kumba. She hails from Bangante, West of Cameroon. She was raised in a devoted christian family, developing penchant for singing in church as a teen.
She attended Sacred Heart Primary School Kumba. During childhood, she was scoffed by her peers for her chubby appearance , jeered for her big butt. This often dampened her temperament.
Bailly later attended Baptist Secondary School Kumba and Diligent Bilingual Secondary School Kumba before relocating to France at the age of 12 to live with her mum.
She enrolled in college but faced a major challenge to gain her poise or cope with the French language. Upon completion of her studies and obtaining a Baccaleaureat in France, she moved to London, UK to pursue her dream of becoming a singer.
In London, without any recorded musical content, it was burdensome for her to convince Afro-beat producers and other music stakeholders about her talent. She debuted her career with the pseudonym "Swagger Queen" .
In 2015, she met UK-based Afrobeat producer Ayo Beatz. She recorded two singles "Ndolo" and "Killa" produced by AyoBeatz. On the Afro-pop tune "Killa" , you could already sense her fusion of mboko pidgin to make it relatable in Cameroon.
Same year, she collaborated with fellow UK-based Cameroonian artists Julz, Rawf K and AmaFru on the track titled "Bruce Lee". Massively influenced by her friend Rawf K, Blanche traveled to Cameroon to work with Douala-based songwriter and producer Mister Elad. He wrote and produced the first version of "Kam We Stay" and other songs for Blanche.
Due to some misunderstanding between Blanche and Mister Elad with led to altercations, their working relationship severed.
She traveled back to Europe to work and earn some cash to continue her musical project back in Cameroon. She found the dire need to settle in Cameroon to properly get in touch with the realities of the entertainment industry. According to Blanche, there's a lot of fake on social media. The way some people present themselves on social media to her, is just a facade. With zest , risk and determination relocating back to Cameroon, she was quite ready to blow up. She had that conviction to make it.
She was introduced to Phillbill of No Hits No Records, whom she now refers to as her musical magic. She found a positive musical chemistry with the producer. In 2016, she released a reggae-fusion cover of Locko's hit "Sawa Romance" under Prince Enobi's Cliq management. The song was critically acclaimed by Cameroonians. But her sexy appearance which many thought was outrageous was just an introduction of who music pundits now call the sexiest Cameroonian female artist.
In August 2016, she dropped the hit single titled "Kam We Stay" re-produced by Phillbill. The song was directed by Dr. Nkeng Stephens. The success of the song was immense.Blanche sounds feminist in her musical themes.
When she recorded "Mimbayeur" produced by Phillbill, she already had Mink's in mind to add that special ingredient on the song to make it a hit.
In May 2017, she released "Mimbayeur" featuring Mink's. The song amassed massive success across Central Africa and catapulted her to the acme of her career. Successive hits like "Dinguo" (2017), 'Bonbon' (2018) trailed. In 2019, she released another successful song "L'argent" and in 2020, she dropped "Mes respects" produced by Dijay Karl.
Blanche Bailly has bagged a Balafon Award, performed across Central Africa and toured Europe with her incredibly successful hits. Blanche exudes confidence and high self-esteem.
Blanche has transformed the backlash and negative energy from people to positivity. Body-shamed for her oversized butt, she has rather transformed emotionally to become an asset in portraying her sexiness as an artist. She is an epitome of physical and emotion transformation.
From being derided by her peers, she has build self-assurance which has induced her success. With no record label, no album to her credit, she has acquired remarkable achievements .
She owns a chain of businesses including a beauty shop "Queen Mimba Glam Palace" in Buea. Blanche gave birth to a son in July 2020, she named Jayden.
Believe in your hustle, stay focused and determined. Success will definitely come your way.
Get inspired !
Penned by #nexdim