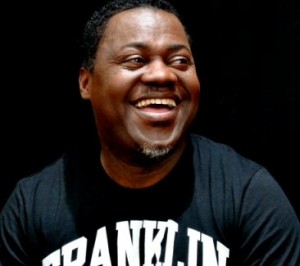 After the viral proliferation of the article about Cameroonian artists to protest against P-Square concert on social network , newspapers and blogs, there has been a torrential reaction across the world. While some considered it pejorative, others had a different angles to judge from the hypothesis. The truth is that Cameroonian artists do not have any problem with a P-Square concert, their major concern is MTN.
The president of SYCAMU, Romeo Dika decided to post a comment ,  Friday 18th on nexdimempire.com to throw more light on the issue, hence painting the right portrait. The comment was written in French .  Here is an  interpretation;
"Thank you for your contribution.  Permit me say that I have no problem with the young brothers of the group P SQUARE. It's my pleasure to know that African youths can be successful with one or two phrases, that's the magic of inspiration. We
should however not go beyond the scope of the union's claim at the moment. SYCAMU is opposing  MTN, which illegally operates music downloads without permission from the rights holders, this is what mobilized artists and producers in Cameroon in order that MTN  complies with the law. Moreover, for this purpose, SYCAMU informed  the NIGERIAN PMAN,  and  its president has agreed to support our action against MTN considered by them as criminal. This strong mobilization led MTN  to pay the arrears , to declare the  P SQUARE concert, and pledged to the government to negotiate the acquisition of official licenses. It is therefore in the interest of the establishment and not the meaning you give to this law case. You can insult me as you want, but the Nigerian musicians who have worked with me in the studio ; TABANSY RECORDS,  ROGERS ALL STARS in Onitsha, and PREMIER RECORDS in LAGOS, like JIDE OBY, FELIX LEBARTY, ANDY SHURMAND, SONNY Okosun, Stella Monye,  Onyeka etc acknowledge what I did as a producer of Nigerian hits . I wish you well and the best for P SQUARE".
Romeo Dika is a pioneer Cameroonian Makossa artist whose music has positively inspired the world and has been a trailblazer. Enjoy this brand new video "Janjo L'Asu" off his new release.