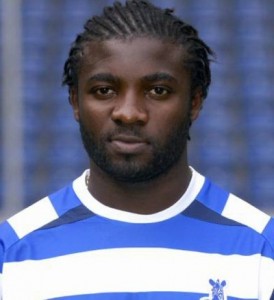 Saturday, May 29 towards 8 pm,
Dorge Rostand Kouemaha
emerged from an inconsolable talk with Paul Le Guen .
Received in one of the lounges at the Lindner Hotel & Resorts in Klagenfurt, FC Brugges attacker, left the room  very sad . With red eyes, he rushed head down to his hotel room, without talking to any person  in his path.
Marcel Ndjeng
's  disappointment seemed even stronger. The Germano-Cameroonian, born to a Cameroonian father and a German mother, could not restrain his tears.
Before Paul Le Guen's declaration, Stephane Mbia was seen consoling Patrick Abouna Ndzana . During dinner, we could hear the noise of players'  feedback from afar. A rare attitude since the beginning of the course.
Some players selected (Jean Makoun, Alexandre Song, Guy Roland NDY Assemb Joel Matip) with an air of relaxation, had a long conversation with friends.
After Dorge Rostand Kouemaha, Paul Le Guen  continued to inform the others individually  (Amour Patrick Tignyemb, Magadji Boukar, Patrick Mevoungou Patrick Abouna Ndzana and Marcel Ndjeng).
The only player absent is Eto'o who will join the team in Portugal.
To these players, he said the greater good he thought of them and each has its responsibilities.
However, there is  still hope for Marcel Ndjeng and Kouehama as Paul Le Guen declares:
"Until the problem of Eric-Maxim Choupo Moting is resolved by FIFA, I'll take Marcel Ndjeng with my group to Portugal. I consider him the 24th player, he may replace Choupo Moting if the negotiations for his naturalization  fail. I also asked Dorge Rostand Kouemaha to stay ready. He can always compensate an injured person"