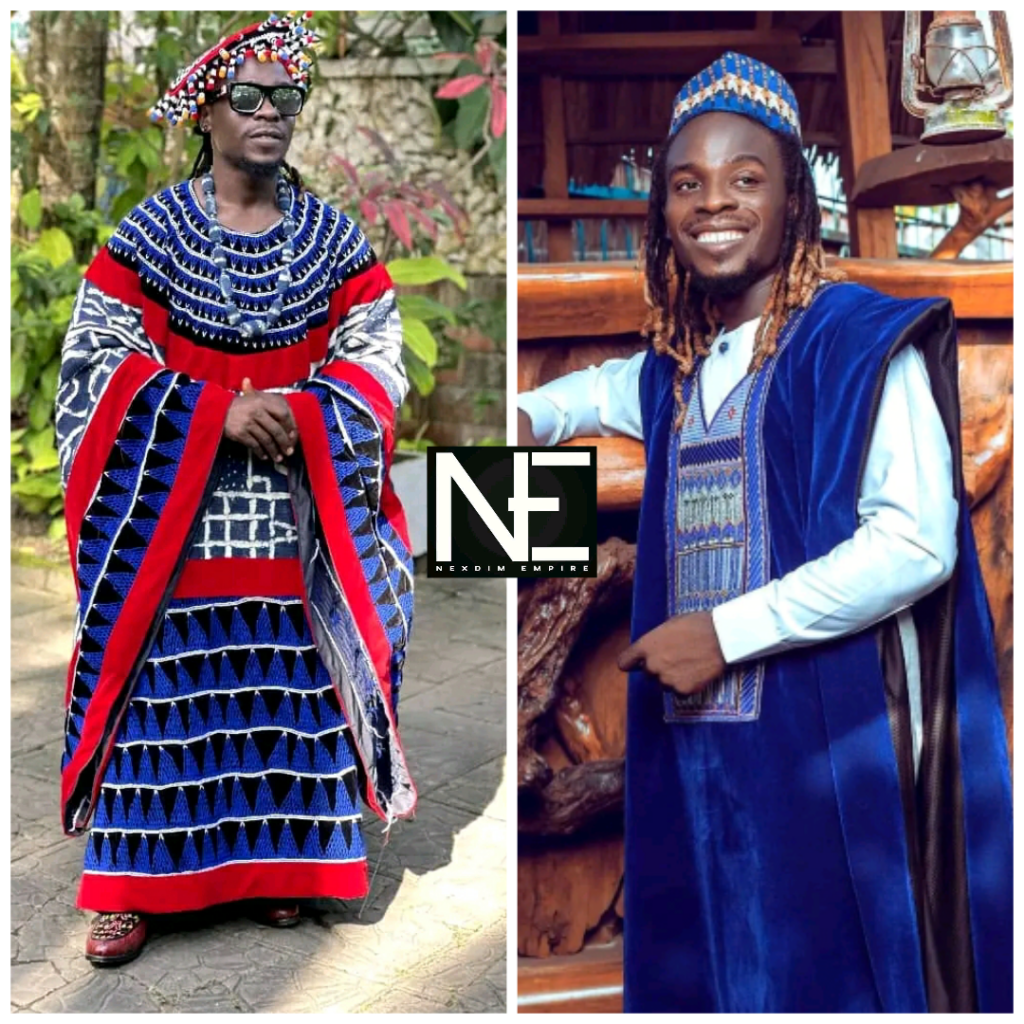 Name: Fonyuy Leonard Nsohburinka
Stage name: Mr. Leo – Artist 
Nickname: Lion of Africa
Profession: Singer and Songwriter
Former record label: Alpha Better Records
Present record Label: Lionn Production
Biggest hit: Jamais Jamais (14 million YouTube views)
Date of birth: 31 August 1990
Place of Birth: Buea
Raised: Warders Barracks, Buea
Origin: Nso
Schools attended: Salvation Bilingual High School Buea, Catholic University, Buea
Qualification: Bachelor's Degree in Computer Science
First musical contest: Gospel Musical (2010)
Debut group: Break Through voices
First international performance: Afrimma 2017
Mentor: Salatiel 
Early motivator: Shey of Newbell Music
First singles: Coletta, No judge (2012)
First job: Delmonte Banana Corporation as computer engineer (2012), Resigned (2013)
2013: Released "E go Better" (co-written by Salatiel) 
2014: Released "E go Better" video sponsored by the Powerhouse Ent. 
2015: Released "On va gerer" under Alpha Better Records
2016: Released "Jamais Jamais", "C'est faux", "Femme" feat. Rude Bway, "Kemayo
2017: "Partout", "Je t'aime" feat. Hiro, "Pray", 
2017,: Released "Love Original" album comprising 
Hallelujah, Jamais Jamais, On Va Gérer, Love Original, C'est Faux, E Go Betta , Femme, J'Suis Desolé, Je Suis Moi Comme Ça, Partout
2018: Released "Je suis désolé, On se connait pas,
Je suis à toi, C'est la vie, C'est pas nouveau, Jamais Jamais remix featuring Flavour, Shayo with Chinjong & Chinjong
2018: Formed Lionn Production. Signed Gomez and Kameni
2019: Released "Patronne", "Amen"
2020: Released Zege Zege, Asabe, Time , Zero Corono featuring Collectif Africa
2021: Released "Jei Jei", Ji feat. Necta
2021: Released "Touch my body" with Daphne and Mihney
2021: Released" Lion of Africa" Jeey Album comprising Ji, Wan, Yo, Njong , Viberi, Shalala, Buri, Omale, Time 
2022: Released "Choisir"
2023: Released "Omale", "Ayele", Dear Love
2023: Signed Askia under Lionn Production
COLLABORATIONS
2015: Salatiel – Fap Kolo
2016: Rythmz – Madame Tout le monde 
2016: Locko – Supporter
2016: Charly B – Love na Love 
2016: Blaise B – Clando 
2016: Salatiel – We are champions 
2017: X Maleya – Maria
2017: Revolution – C'est Pas Ma Faute
2017: Que Ce Qui N'a Pas Marcher featuring Salatiel, Blaise B, Askia
2017: Higher Higher Featuring Salatiel Blaise B & Askia 
2018: Locko – Supporter 
2018: Ambe – Na for Bafut 
2019: Better Featuring Wax Dey
2020: Witty MINSTREL – We Proud remix 
2020: Mic Monsta – Le Doh 
2021; Kingsly T – Stella 
2022: Askia – Ngama 
2023: Asaba – Charger 
2023: Chilli Wawaye – Taata Yii ne
INTERNATIONAL ACTS HE HAS WORKED WITH: Flavour ??, Hiro ?? Fanicko ??
AWARDS
2016: Won 3 Balafon Music Awards (Song of the Year, Revelation of the Year and Best Male Vocal Performance)
2016: BEST NEW ARTIST (Urban Jamz Awards)
2017: African Entertainment Awards (USA) Best Male Single (Jamais-Jamais)
2019: Best Francophone Artist AEA, USA
2021: Cameroon Music Evolution Awards for Best Indigenous sound, Best songwriter And Honorary Award
2022: Song of the Year at Urban Jamz Awards: Be Proud Remix – Witty minstrel Ft Magasco, Vernyuy Tina, AWU Acapero, Kameni, GASHA, & Mr. Leo – Artist
2022: Silver YouTube Creation Award 
ACHIEVEMENTS: 
2017: Brand ambassador of Itel 
2017: Brand Ambassador of Orijin 
2021: Member of Grammy Recording Academy
2020: WWF Champions for Nature 
2021: LION OF AFRICA MUSIC AND ARTS ACADEMY
2022: Brand Ambassador Yango
2023: Brand Ambassador of Bantu Blockchain
RELATIONSHIP: In a relationship with Soppi Blanche 
CHILDREN: 3 (Joy, Leon and Arika) 
COUNTRIES TOURED: Ivory Coast, Gabon, USA , UK , Dubai , Germany , France , Sweden , Canada  , Belgium 
MORE THAN A DECADE OF CONSISTENCY AND HUMILITY ?
NexDim ©?
#nexdimempire