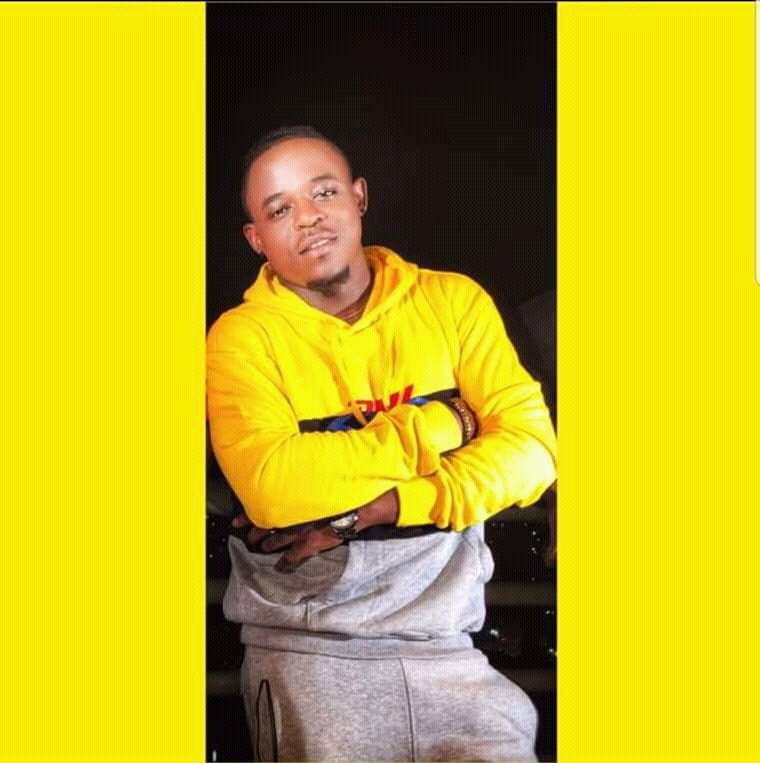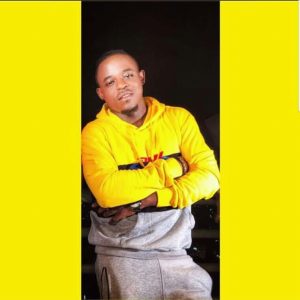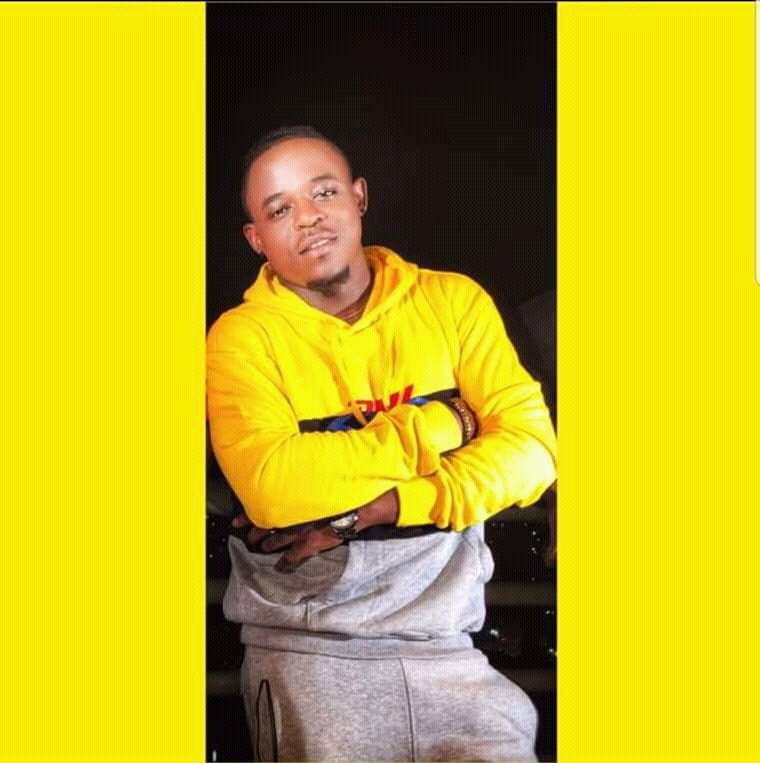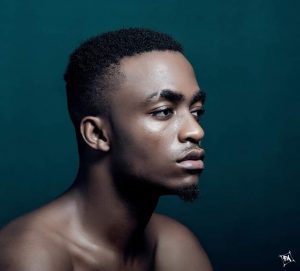 Copying one's creative work or derivative parts and presenting it as your own without permission is plagiarism.
In essence, anything that reflects a minimal spark of creativity and originality can be copyrightable; ranging from the melody, chord progression, lyrics and rhythm.
Copying may be through sampling, interpolation, flipping , lyrics etc
Songwriter and up and coming sensation Jigi has accused Mic Monsta for copying his song "Johnny".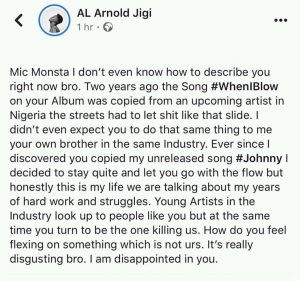 This accusation unexpectedly comes when Mic Monsta had released a snippet of his own version of "Johnny". The pre-release excitement has been euphoric and release is madly anticipated. From the buzz, Mic Monsta's "Johnny" will likely be a propitious hit. 
Once I got this shocking outburst by Jigi who was smart enough to release his own version amidst the frenzy, I was quick to listen to the song in a bid to make a substantial comparison with Mic's "Johnny".
Mic Monsta's has quickly reacted to Jigi's allegation.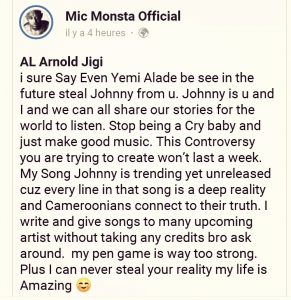 To gauge the level of similarity, firstly, we'll need to know if the alleged infringer Mic Monsta had any access to Jigi's "Johnny" prior to the writing of his own song.
Secondly, I wanted to know if there is a threshold of substantial similarity that an average listener can tell if the song has been copied. In this , I took into consideration these components;
Melody, lyrics, bassline and rhythm.
I haven't reached out to Jigi to know if Mic Monsta had heard his song before but from a post I saw on Facebook by Enow… this song had been sent to him about two months ago and Jigi said his team was fine tuning strategies for the release.
I equally developed a thought that inspirations can sometimes coincide especially when it comes to the music scale progressions.
After listening to both songs, apart from same title, I could decipher a similarity in the tempo and drum patterns. The chords carry an atmosphere of melancholy and the lyrics are narrative in approach. Both songs are based on Johnny's hustle, ordeals and fight to survive. E.g. Johnny.
A song is less likely to be litigated over a hook which is typically based on a common phrase or name.
In a whole, there is an acute variation of melody in both songs . The scale progressions are different and this changes the perspectives.
This case is similar to the Nigerian scenario in which two similar songs were released within the same time frame. Ebaeno by Kcee, Harrysong and Skibii and Jantamanta by Mavins had clear-cut similarities in the harmony, rhythm and melody.
Both songs got into mainstream , were well-accepted, enjoyed massive airplay and successful. 
The urban music industry is a huge universe needing more content. We should therefore accept and promote both songs which are considerably ear-friendly.