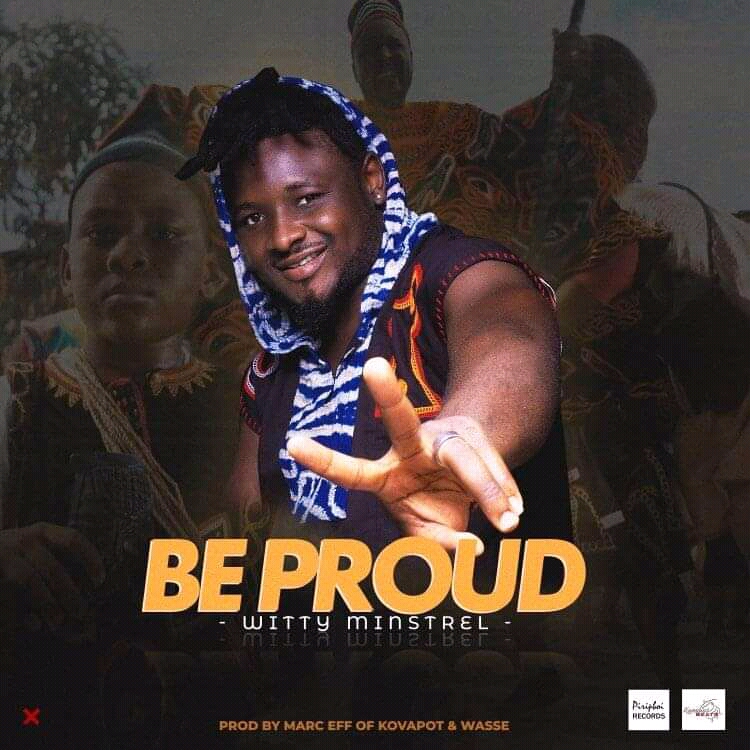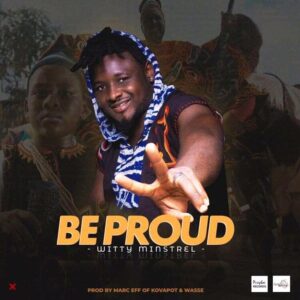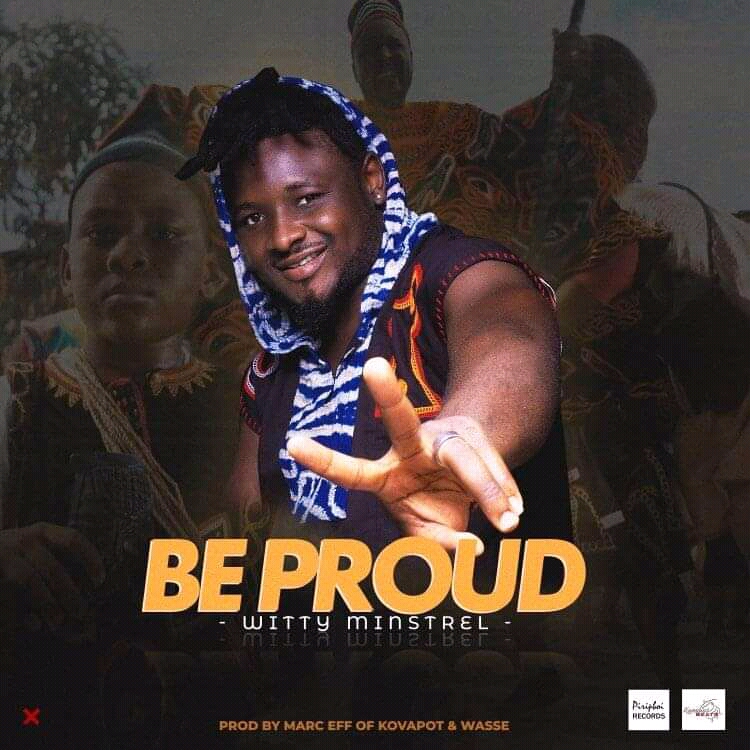 Pessimism loomed in the urban music landscape following COVID-19 outbreak. Artists had their hopes for survival dwindled by the lockdown and eventual paralysis on entertainment activities.  
However, Witty Minstrel's "Be proud" sparked a glimmer of hope in the ecosystem, triggering artists to be motivated and believe a hit song could go viral during this dismal times. 
"Be proud' is a mid-tempo tune weaved with originality and creatively produced by Kovapot. The audio had that emotional trigger that stirred up the audience to make it effortlessly go viral on social media. The song depicts the cultural pride of the " Nso" people.
It immediately spread widely because a cross-section of the North West people  of Cameroon could easily relate to the common "Njang" rhythm and dance moves. 
The musicality became infectious and irresistible, instilling a huge wave across other ethnic groups. I'm not from the North West region but I immediately fell in love with the song after watching a viral video of some ladies making beautiful "Njang" moves. The cultural undertone of the song itself gave eargasm. 
The audio is above 100k views on YouTube and counting 
The anticipation of the video was at it's acme. 
The video directed by Nkeng Stephens dropped a month ago and has unfortunately fallen short of expectations according to a plethora of views. 
A myriad of music pundits and fans have criticised the video for not having that necessary emotional trigger to submerge you into the typical "Nso" culture, the video isn't relatable while others believe the video is just visually acceptable.
The figures are visible and they don't lie. 
I would've expected "Be proud" video be more viral than the audio. Unfortunately, for over a month, the video is still less that 60k views. I personally want a million views for this video. 
In Big G's voice, something must be wrong somewhere. Is it that there isn't sufficient brand awareness, poor engagement, marketing and PR about the visual product ? 
Witty's Facebook fan engagement was dramatic when the audio dropped. But the taper seems to have rapidly melted to almost nothing happening on his timeline. Witty announced a show in Bamenda immediately after the video dropped. Fans were anxious to know how the show went. Little or nothing was posted if the show took place or not. No photos nor video excerpts to keep the fans abreast. 
Witty is supposed to be constantly on the move. Maybe a club tour, media tour or any activity to keep him visible. 
"Be proud" is a monster hit that deserves more attention than it's currently garnering. 
Let's make the video viral