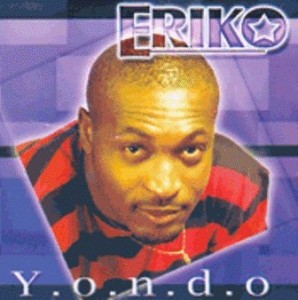 The makossa singer, Eriko who survived a fatal car crash that left his manager Benoit Esoh dead on the 8th of August 2008 is currently preparing to hit the stores soon with a brand new album titled "Aicha". We all know his  debut album "Yondo" was quite successful with a hit song like "Njomboss".

According to our source, the album release shall be preceded by singles like "Je suis inondé d'amour", which is a song of appreciation to all who gave him fervent support during his difficult times. This is apparently good news for all his fans and music lovers.
Eriko is one of the leading new generation makossa singers.
Yondo