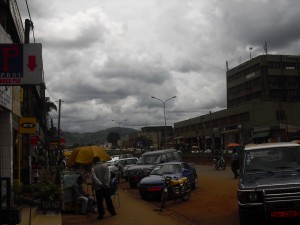 Bamenda is the headquaters of the North West region of Cameroon. The town is also called Abakwa or Mankon Town.
NexDim visited  Bamenda last weekend with the objective of discovering how the entertainment industry operates there and  listen to the plights of the emerging artists . We took a tour around studios like Ceejay Productions, CBS Studios, Bahood Studios , caught up with artists like Maxim Winner, Natty Blink, Leadsman, and many more, and producers like DJ 2LE, Jerry Berson and Speedy . Wow ! We were quite impressed with what we saw.
One of the biggest act from Bamenda is Ankias Vallyman.
After "Africa Oneness", which advocates the unity of African countries, Ankias Vallyman,  the Bamenda-based reggae artist, recently released a second album, "Die for Africa." The album is a mixture of soul, jazz, reggae and african traditional rhythms. The lyrics written and composed by Ankias, highlight daily issues like corruption, hard work, perseverance, HIV/AIDS, etc.
It might also be interesting for you to discover  production houses or studios in Bamenda;
Ceejay Productions deals with audio recording, mastering, mass production and video production (Below)
We also made a stop at CBS Studio where auditions for "Making the Gospel band" took place. They equally deal with audio production, mastering , and mass production.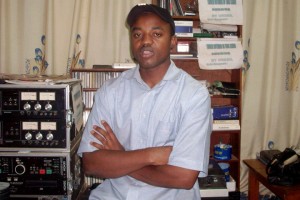 Bahood Studios owned by 2LE has been there since 2004 breeding a plethora of  Hip Hop, Afro beats artists in Bamenda like Dr Kapt, Excel, Ukara, Poison Oak, Funky and many more.

We shall be bringing updates on what makes entertainment news in Abakwa.
Remain loyal !