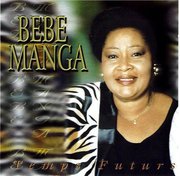 NexDim mourns the passing on of Cameroonian music legend, Elizabeth Bessem Ayamo Manga popularly known as  'Bebe Manga' .
She was  famous in the 80's after resampling Ebanja Manfred's tune "Ami Oh"  .  She died on July 1st 2011 after a cardiac attack in her sixties. Our heart-felt sympathy goes to her family and friends. She shall be buried at her family residence in Tinto, Manyu Division, South West.
We deeply miss her beautiful voice and allure.
http://bebe-manga.last-memories.com/