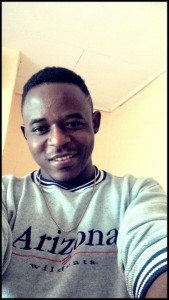 Rumour is rife that Rapper Mic Monsta has called it quit from Buea based record label Best Music Inc, a house to Ewube, Tzy Panchak,  Slimbeatz, Boy Cheez , Nami Nami Cyrus and Vumomse.
Nexdim Empire caught up with the manager of the label Ebot Blaise (DidiBlaise) and he vehemently confirmed to us that after negotiation talks with Kreef Ent,  the rapper has severed ties with Best Music.
The Kumba-raised rapper Mic Monsta now joins forces with R&B Hip hop sensation P. Jericho as frontline acts of the US-based label Kreef . Monsta had released  "N word", "E no dey" and several hits under Best Music as well as "E p8 koi" remix with Jovi.
Best Music Manager Didiblaise equally spoke of the appointment of Slim Beatz as CEO of Best Music Inc who made it clear that the separation with Mic Monsta was not because of any misunderstanding and the label wishes him the best. The manager also made mention of pending release of videos by Tzy Panchak , Vumomse, Nami Nami Cyrus and Ewube in the months ahead.