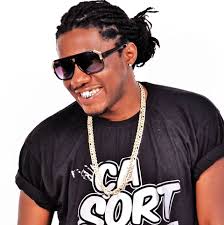 Maahlox garnered massive success following the release his hit song "Ca sort comme ca sort" produced by I.V.O. Music pundits could perceive similarities with "Coller la petite" by Franko. That however went unnoticed by the public.
His new tune "Tuer pour tuer", which is already getting tremendous airplay and affection has also being despised for being plagiarized , a breach of intellectual property.
"Tuer pour tuer " is apparently a  derivative work from " l'eau par mes narines" by the Ivorian rap group Bop De Narr. Both instrumentals have clear similarities. It's perceptible that Maahlox copied from Bop de Narr.
Watch "BOP DE NARR   L'eau par mes narines