Mic Monsta reacted on Pascal's disparaging post that Cameroon Hip Hop is dead.
POST VS REPLY : MIC MONSTA & PASCAL YK
Retired rapper Pascal has been pouring out his disappointment about the Hip-hop scene in Cameroon. The former New Bell Music artist stated that Cameroon Hip Hop is dead. This invective provoked Mic Monsta.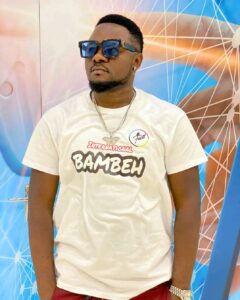 Pascal posted;
"It's sad what we glorify these days. 237 Hip-hop/rap is dead"
Mic Monsta, who is currently on tour in the US had to reply;
"Never have I ever seen a successful rapper that's selling albums complain that rap is dead.
It's always the ones that tried but never evolved or learn how to earn from the skill.
Y'all just mad others are succeeding where u failed and the insecurity is very loud"
Pascal has shared Mic Monsta's post with the caption ; "Ok grand".
Pascal believes there's mediocrity and contemplates coming back to the scene to make things right.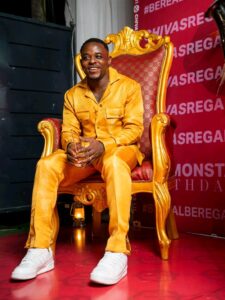 MIC MONSTA ON TORIDEY
Guested on Toridey by Mosina Nasako, Mic Monsta had this to say about his outburst;
"I know say some people be like; 'Pascal like for catch cruise…Pascal di catch cruise'. . But trust me, industry no dey for the way we be start.
Companies them di watch, brands them di watch. Me, personally I be brand ambassador for Chivas. I know wetti that deal do for my life. I went from taking bike for Douala to catching first class flights between Douala and out of the country. Strictly first class flights, all my hotels 5 star hotels. So e change my lifestyle because of rap.
Me way I nobi don ever get 1 million, I get more than 30 million because of rap.
When you talk say rap don did you di down talk people their hustle. People their business. You no know the investor way you di blockam. You no know the company way you di follow the entertainment space. Even people way di cam trash-talk artist their work, you no know who di watch. How much you di discourage investors them.
I don cam here I di play Peri frere their songs. People di talk say when you go back for payee tap this Peri frere, I go send money make e shoot video.
Na possible investors them that. Some man no fit get 10 million one time but e fit get 500,000 for even start ya project. Person way be give me money for shoot my N-Word video, na some twin guy them way I grow up with them for quartier but they be dey bush at the time.
They send me na 50k way me and Nkeng di find Camera. Make we just rent Camera. Nkeng no be want make I pay e. Just for rent Camera. They send me 50k, we go shoot N-Word. N-Word give me the chance for Ebangha for sight me, KREEF for sign me.
The 50k be small that time but w be give me content, way e create opportunity. So all this people way di send artists 300k, then you cam talk say this thing don die, e dey like na clown, e di discourage that kind people for actually invest.
One of the reasons way I talk out na because I want e for understand say na people their hustle. If you no learn how for put food on your table with the hustle, some people di actually feed off it.
So nobi anything. Pascal na still my G. If we meetup we go still talk like paddy mean them but when person na ya man e no mean say you no fit call e out when e go wrong. Nobi say we di beef. E just go out of line and I just check e. That was all"
Transcription credit: NexDim ©?
#nexdimempire