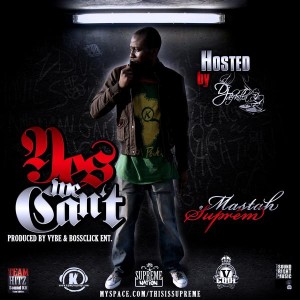 Born to deliver music to the world , Mastah Suprem is a multi-culturally influenced hip hop sensation.
Mastah Suprem is a Cameroonian revolutionary urban poet and an independent musical artist signed to his label Supreme Nation.He started his career in 1999 in Yaounde and since 2004 has been part of the group "Massacre".He however manages a  solo career.
In 2004, he released 4 singles he titled
"le K-trieme cote du triangle"
with Hydrogen.Three years later, he released a mixtape called
"Rime syndicaK".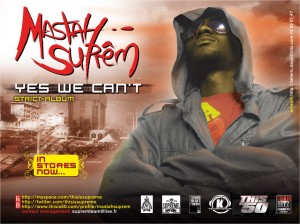 Mastah Suprem just released a new album titled "Yes we can't" produced by Vybe and Boss Click Entertainment.
nexdimempire.com now takes you into his world.
Mastah Suprem–Serious business feat. Mike
[audio:http://nexdimempire.com/wp-content/uploads/03.Serious-Business-feat.-Monseigneur-Mike.mp3]
Mastah Suprem–Carre -das feat. Switch
[audio:http://nexdimempire.com/wp-content/uploads/08.Carré-das-feat-Switch.mp3]

http://myspace.com/thisissupreme
Contact management: supremeteam@live.fr
00237 75 65 49 44