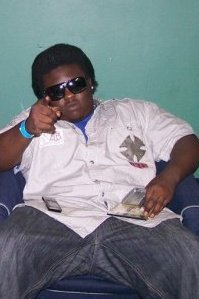 This a brand new joint from Canadian based Cameroonian MC and Disc Jockey, Markynaze. It's a sick  zouk tune.
"je veux etre avec toi… Est-ce que tu veut me voir ce soir aya yai!!
Markynaze tu me plait, quand tu dit que tu m'aime. "
Lol , Sorry I don't master the lyrics and my French is not good but I'm loving the melody.
Enjoy this!
Avec toi [audio:http://nexdimempire.com/wp-content/uploads/MARKYNAZE-FEAT-BLANDINE….AVEC-TOI.mp3]