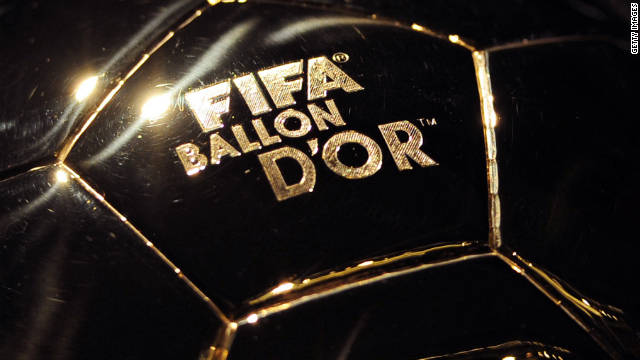 World football governing body, FIFA alongside France Football (one of the most reputable sports publications in Europe) has  released a list of candidates for the award of the world's best player of the year 2011.
Good news to all football fans of NexDim is the list which was drafted by FIFA's football commission and the development and technical commission too has the captain of the Indomitable Lions of Cameroon, four times African player of the year (2003,2004,2005, 2010) and present Russian striker, Samuel Eto'o as the only African amongst 23 men shortlisted for this prestigious prize as world's best player. So far "Pichichi" does not only represent Africa here but also stands as the lone star shining within the African continent from Cameroon.
Worthy of note is the fact that the  Spanish FC Barcelona has 8 of its players as nominees. Awesome! Isn'tit?
Argentina's Lionel Messi pops up again as nominee even after winning last year's award alongside Eric Abidal, Dani Alves, Andres Iniesta, Gerard Pique, Xavi, David Villa and Fabregas, all of Barca. The coach Guardiola must be so so overwhelmed. (even if na you?)
Real Madrid another Spanish side grabbed 5 nominations with 2008 winner of the award Cristiano Ronaldo, Iker Casillas, Mesut Ozil, Karim Benzema and Xabi Alonso.
Over all decisions will come from the captains and head coaches of these candidates as well as some France Football selected international media representatives.
The winner of the 2011 prize will go side by side with awards for the world's best female player and the finest male and female coaches at the FIFA Ballon D'or gala to take place at Palais des Congres Zurich on the 9th of January 2012.
2011 Ballon D'or Nominees:
Samuel Eto'o (Cameroon), Lionel Messi and Sergio Aguero (Argentina), Eric Abidal and Karim Benzema (France), Dani Alves and Neymar (Brazil), Diego Forlan and Luis Suarez (Uruguay), Nani and Cristiano Ronaldo (Portugal), Thomas Muller, Mesut Ozil and Bastian Schweinsteiger (Germany), Wesley Sneijder (Netherlands), Wayne Rooney (England), Xabi Alonso, Ker Casillas, Fabregas, David Villa, Andres Iniesta, Xavi, Gerard Pique (Spain).