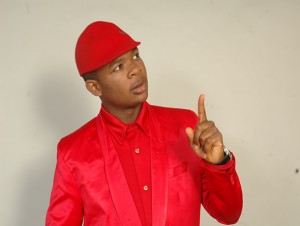 Tamfor Jerry Cleopha was born in the North West Region, Cameroon.He comes from a family of  6.His childhood exposed him to many musical instruments where he preferred the piano though he did not actually know what it was then.
Jerry Cleo's educational page covers PNEU bamenda,Sacred Heart college Mankon and the University of Buea.he is a graduate in Economics(rare for most musicians huh!)
In all the establishments above,Jerry's musical nature was not ignored.He tuned the national anthem every morning in P.N.E.U…was the singing prefect and church pianist in Sacred Heart Mankon and also the pianist and singer of the university orchestra in his era.
Jerry Cleo's musical experience does not only end in his educational stages.After his A'levels,Jerry started showing his actual love for music.He stayed out late nights playing in cabarets.This he says his mum never approved.Jerry preferred to risk his mama's love and his sleep cos he knew one day things will be fine.
Today jerry has played in a stream of respected cabarets all over cameroon and even other African countries.Jerry is appreciated by the french cultural centres,night clubs and  by other musicians that he has accompanied on stage. His opportunities increase everyday.
Jerry cleo has also featured and done soundtracks for many  Cameroonian and Nigerian movies like "Wendy" and has a lot of studio achievements in the recordings of other artists… He still produces  gospel albums for Sacred Heart College (Saheco Echoes)
Jerry's musical ability has been so much compensated not only by the cabaret owners ,but also by many organisations and companies.
Recently he was nominated amongst the laureats for the National song competition in Cameroon Mutzig Star with his track "Simple Question" which he told NexDim was the first track he ever composed in his life time.

He decided to dub this album "SIMPLE QUESTION"
The album is now available in your stores
Rush now and get your copies!!
If you are in Cameroon  call 75 08 9247
Email: info@jerrycleo.com
onemansho@jerrycleo.com
In USA contact 404 552 8368