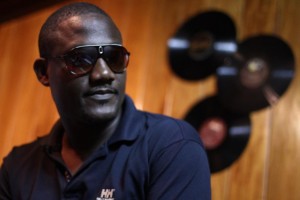 The Cameroonian urban music industry is no longer on the runway, it is taking off. One of those labels that  incarnate this new phase  is Mumak Records.Despite its relative youth,it can  already boosts of a string of   smash hit-artists and superb videos with more still to come. In the following exclusive,dynamic label chief,Jules Nya talks about the label and more.
What does it take to be the C.E.O of a record label?
It takes an entrepreneurial drive, clairvoyance, astute business notions, good leadership skills and a flair for detecting and grooming talents.
When was MUMAK Records created?
My partner Ndukong "Jovi" Godlove Nfor and I came up with the MUMAK (Music Makers) concept some 10years back when we were still in university. As an entity, we've been operating for the past 3years actively working on projects that we feel will rebrand and face lift our dying musical culture.
 How does one go about starting a record label in Cameroon?
A record label constitutes of many facets; artists, A&Rs, Managers, publicists and record producers .If one can assemble some of these elements that will make a good start. When you have some or all of the just mentioned elements, then you will have to register your structure legally so as to operate like a business entity by the laws governing Cameroon.
 What do you look for when signing an artist?
Talent, hard work, discipline and humility. Talent without discipline is like potential with no purpose. I'd rather work with an average humble guy than work with a talented indiscipline act.I also prefer signing artists who are multi-talented, who can write, compose and produce their songs if possible because it cuts down production costs seriously. That is today's modern artist!
What is your take on the urban movement in Cameroon .Is it moving forward? And if not what needs to be done?
It's progressing rather slowly. You see, we have lots of potentials but they lack guidance. What we need to understand is talent does not suffice to make it in this very competitive business. Cameroonian artists need to incorporate that business side to our music. We need to buckle up and step up our game in order to be relevant both locally and internationally. That is what we Mumak and our partners Burn'm Records are trying to do; that is to merge both the music and the business angle ensemble.
What was MUMAK Records role in the No More Malaria song?
Nothing much. They came and recorded at the Solomon Tandeng Muna Studios in Yaoundé that is currently ran by us and we also did the video via our in house director February 16th.C'est tout!
One of your lead acts is Jovi, who is next?
After Jovi, Mumak is doing a joint venture with Sine's (Africa Star 2008 winner) label Burn'm Records. So the Burn'm-Mumak collabo will be the first of its kind in Kamer where two separate labels decide to produce an album. Sine's album titled is First Born and is scheduled for release early next year. Also, under Mumak we have gospel RnB artist Renise, RnB singer/songwriter Elad Denis and American pop songstress Rachel Applewhite. Last but not the least is our celebrity video director February 16th.That's the complete Mumak family!