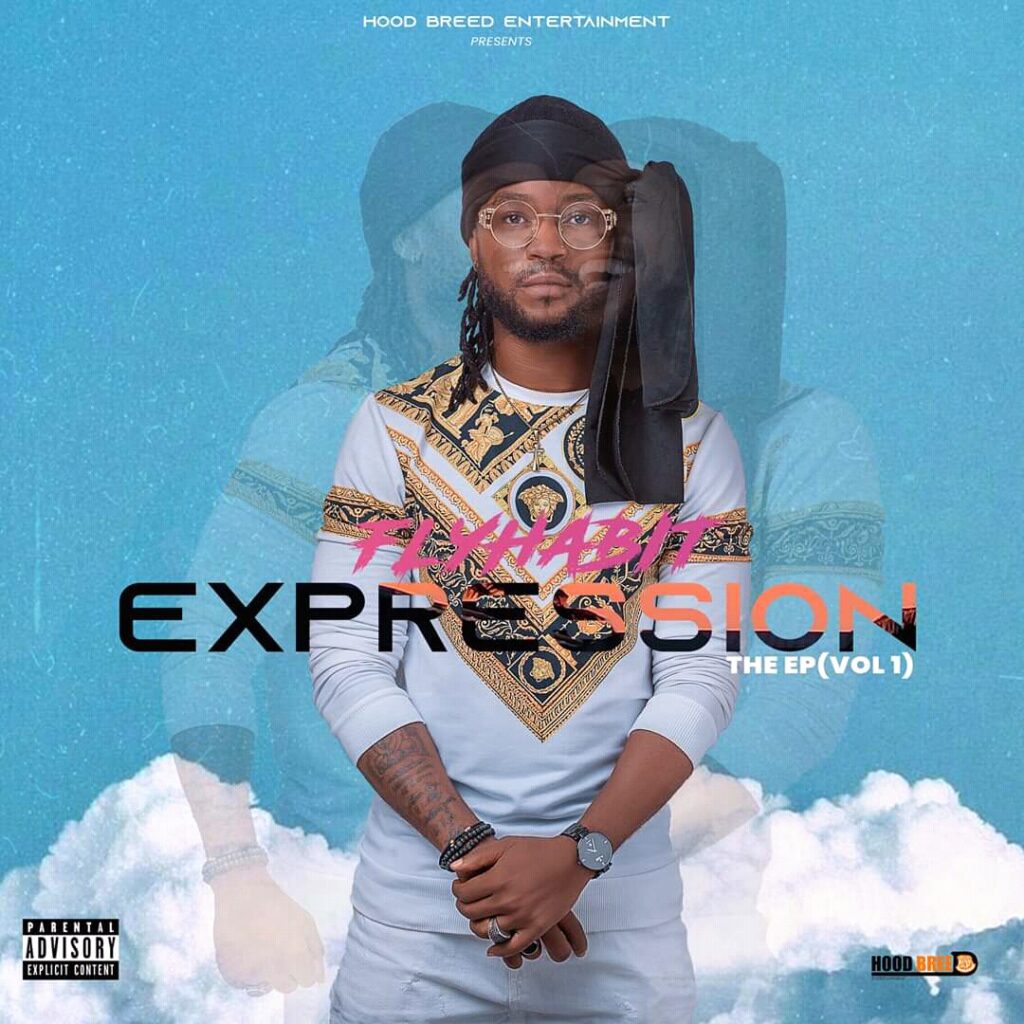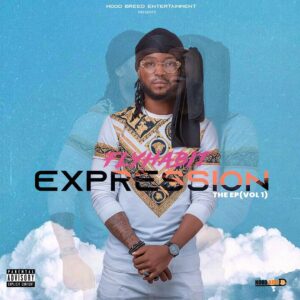 FlyHabit's musical transition from X-No to X-Klusif to Flyhabit depicts his birth, growth and transformation. 'EXPRESSION' Volume 1 , his debut EP embodies his journey, struggles and burning desire for success.
This album is unarguably one of the greatest albums in the Hip Hop scene in Cameroon this year.
 As an adroit rapper with a rich experience and charisma, Flyhabit has been consistent; releasing mind-blowing freestyles to keep his fan base engaged. His street anthem ' Mullah", talking about money chase off the ''Expression '' album brought the spotlight and attention on him.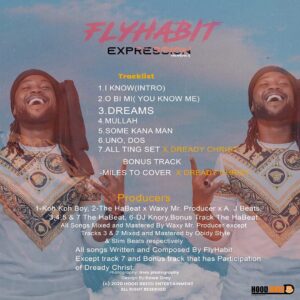 Tracklist
''I know'' proves his flexibility, lyrical shrewdness; to be able to embroider pidgin on a thumping trap beat. He establishes himself as a lyrical powerhouse. ''She no need Blaise B for remind her that one na short'' is one of the most catchy lines on the first verse. He expresses the derision he receives from naysayers who say he's been in the industry for so long without a breakthrough. ; ''Why you nova blow'' , why you nova show …nova yet grow''
The process of how he started penning lyrics, his inner fights,  difficulties and unswerving faith are chronicled in this tune.
''Some kana man'' is a purely original rhythm in which he allegorically establishes himself as a ''musical Taliban'' and a musical animal.
''Uno Dos'' is a crunk-influenced melody with irresistible punchlines. ''Put me for inside valley, I go find my way out'', ''Go check my vision, I di see from different angles'' are some stellar lines that reflect his resilience , never-give-up spirit and his ability to find his way out of any situation no matter what it takes. He intermittently switches to French on this opus.
''Dreams'' Flyhabit raps about his self-accomplishment calling himself ''The Baddest kid in Africa''. ''Dreams '' is a song of hope to the dejected. The refrain conveys a message of pursuing your dreams.
''Miles to cover'' featuring Dready Christ is equally a song of pessimism to artists. In spite of the criticism and negative energy you receive from people, take the risk and focus on your goal. ''Will I ever get where I wanna go ?'' Yes , you can. 
''Obi Mi'' which means ''You know me'' in Mbo/Basossi language is a true representation of his life and career journey . He narrates how at one point in life he attempted to pull the trigger to commit suicide, he felt like a lost sheep and how the world got him feeling lonely. He faced paranoia and braced himself for challenges.
"All tin set" featuring Dready Christ is another thrilling song for Hip Hop lovers.
Producers of these project include Flyhabit (TheHABEAT), Waxy Mr. Producer, Koh Koh Boy, A.J BEats, Dj Knory. EXPRESSION EP is mixed Mastered by Obidy Style & Slim Beats.
Click below;
Stream